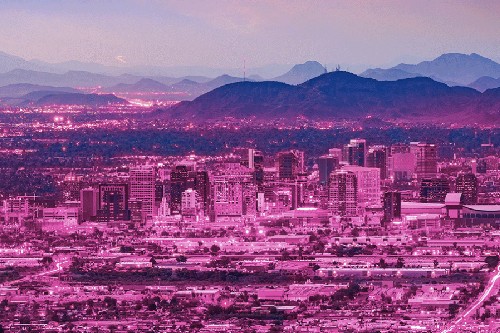 With the Super Bowl LVII coming up, the State Farm Stadium in Phoenix is gearing up for the momentous event. One way that T-Mobile is helping prepare for this event is by launching enhancements to its 5G coverage and capacity across the Greater Phoenix area.
With the enhancements in place, visitors inside State Farm Stadium get 10 times more speed on T-Mobile's network. Across the region, the speed has improved four times. 
The permanent upgrades inside State Farm Stadium include:
Boosting 2.5 GHz Ultra Capacity 5G coverage and capacity with indoor and outdoor DAS systems.
Launching 600 MHz of mmWave spectrum for download speeds up to 10x faster than before.
Beyond the stadium, the upgrades include:
Ultra Capacity 5G upgrades to areas around the stadium, with more towers, enhanced backhaul and 100 MHz of 2.5 GHz spectrum for customers to tap into.
Capacity upgrades across the region, including dedicated Ultra Capacity 5G small cells to densify the network in areas where crowds are expected.
These upgrades will give customers 4x faster speeds and a more reliable connection than before.
T-Mobile's President of Technology, Neville Ray says:
"The network upgrades we have made to State Farm Stadium, Phoenix and the surrounding cities will provide our customers with a vastly improved experience for years to come. With Ultra Capacity 5G, customers in Phoenix don't have to worry about when or where they'll get the best signal – they have it today."
The good news is that this is not a temporary boost. These improvements are permanent fixtures that will serve T-Mobile's smartphone and Home Internet customers, even when the Big Game and the Phoenix Open are over.
You can read more about the announcement here.
Source: T-Mobile