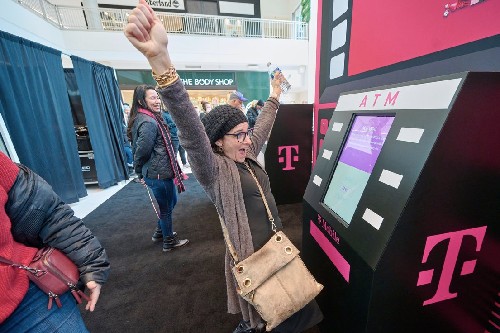 A few days ago, T-Mobile announced that they will be giving away free money to everyone via their T-Mobile ATM. The good news is that this is now live and ready for people to enjoy.
Today, shoppers at these places can get free money:
Mall of America in Minneapolis
T-Mobile Signature Stores in Chicago, Santa Monica
T-Mobile Signature Stores in Times Square, NYC
You can walk away with $22.50, $225, or $2,250 from T-Mobile's ATM experience. Only one winner will walk away with $2,250.
This is available for one day only. You can learn more by visiting this website or a chance to win even if you're not in these locations.
Source: T-Mobile