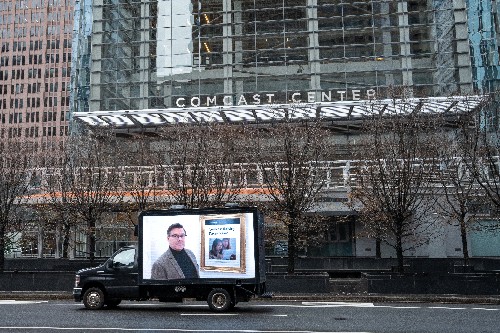 T-Mobile has a new Home Internet campaign that targets current Xfinity customers. In a bold move, the Un-carrier plans to drive around Comcast's HQ in Philadelphia for 25 hours straight.
The new campaign, called "Make Xfinity your Ex" targets unsatisfied customers to their network by offering them up to $750 to break from their existing contract. These customers will also get T-Mobile 5G Home and Business Internet for $25/month with a qualifying voice line for a limited period over the holidays.
But why is T-Mobile specifically targeting Xfinity customers? That's because of their never ending price hikes, complicated installation, and monthly fees. Comcast has just raised its prices so it can "continue investing in the latest technology, features, and bring you the most reliable network available."
T-Mobile's President of Marketing, Innovation & Experience, Mike Katz said:
"It's clear Xfinity customers are tired of the BS. They're hungry for a better option — and now they have one with T-Mobile 5G Internet. At a time when Comcast is locking customers into contracts and increasing their costs, the Un-carrier is here to provide people with a new option that's free from contracts, packed with value and finally giving Big Internet some real competition."
If you are interested in this offer, visit this page to get more information.


Source: T-Mobile