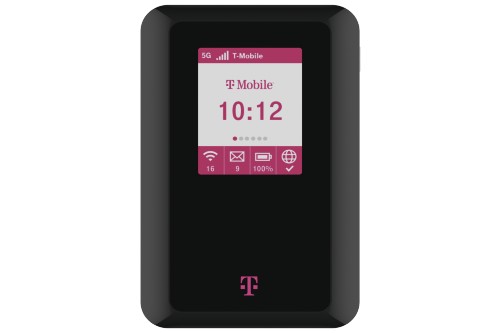 Earlier today, T-Mobile unveiled its first-ever 5G hotspot device. And the best part about this is that it costs less than $200.
With the help of this device, you can stay connected to T-Mobile's Extended Range 5G and Ultra Capacity 5G networks. The former gives you broad nationwide coverage while the latter delivers Wi-Fi-like speeds. 
Compared to other mobile hotspot devices, this one lets you connect up to 32 devices simultaneously. In addition to that, the T-Mobile Hotspot comes with a 6460mAh battery. 
The 5G Hotspot device will be available starting next Thursday, June 16th. New and existing customers can get one for free with 24-monthly bill credits once a line is added on an eligible 50GB or 100GB Mobile Internet plan. Another option is to buy the device for $99 when you add a line on an eligible MI plan. 
You can read more about it here.
Source: T-Mobile