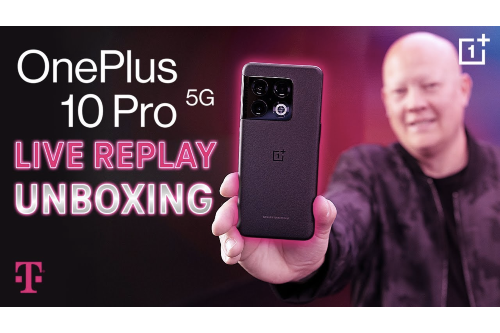 A few days ago, a report revealed that T-Mobile is giving away a free OnePlus Nord N20 5G to new lines of service activations. Today, there is a new report that says the Un-carrier is also giving away a OnePlus 10 Pro 5G.
If you are interested in joining this giveaway, you simply need to subscribe to the T-Mobile YouTube channel. Make sure that you have set your YouTube app to "public" for channel subscriptions. This way, T-Mo can verify that you have subscribed to their channel.
The next thing you need to do is to watch their OnePlus 10 Pro 5G Unboxing video and leave behind a comment detailing what your favorite feature is. And finally, you will need to fill out the contest form. That's it. You just have to wait until T-Mobile chooses the two lucky winners of a OnePlus 10 Pro 5G.
The contest ends tonight, May 10th at 11:59 pm Pacific Time. Winners will be selected on or around Wednesday, May 11th.
Source: PhoneArena