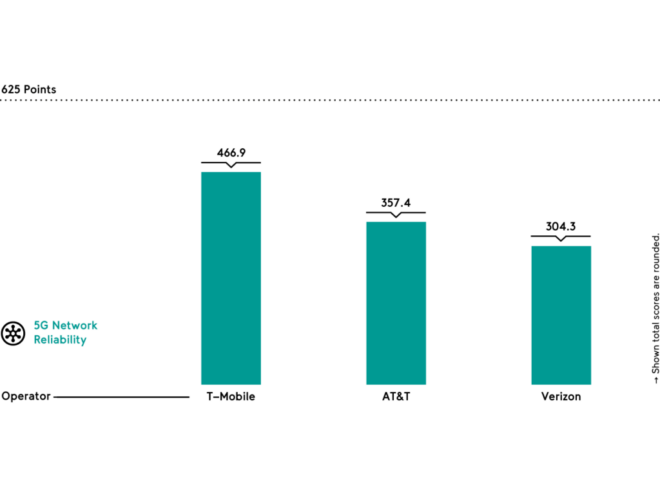 T-Mobile continues its streak as the US carrier with the most reliable 5G network, most 5G coverage, and highest active 5G download and upload speeds. And they have the results of a new report to prove it.
Earlier today, independent research firm, umlaut, released the results of its US 5G Audit on 5G Performance in the US. The nationwide study included 3 billion samples from almost 600,000 real 5G users. And the results were unanimous– T-Mobile continues to hold the crown in this space.
Other research firms that echo the same sentiment are Ookla, Opensignal, and many others. T-Mobile is the leader in 5G and continues to improve its network. Right now, its Extended Range 5G covers 315 million people across 1.8 million square miles. Additionally, its Ultra-Capacity 5G covers 225 million people. The Un-carrier hopes to grow this to 260 million this year and 300 million by 2023.
"Anyone can SAY they're the leader in 5G. But independent experts from across the industry have sent a clear message time and time again: there's one network leader and it's T-Mobile. Our 5G network is delivering a level of performance, coverage and reliability that our competitors just can't match. And that experience will only improve for customers as we accelerate the build of this amazing network!"

Neville Ray, President of Technology at T-Mobile.
Source: T-Mobile