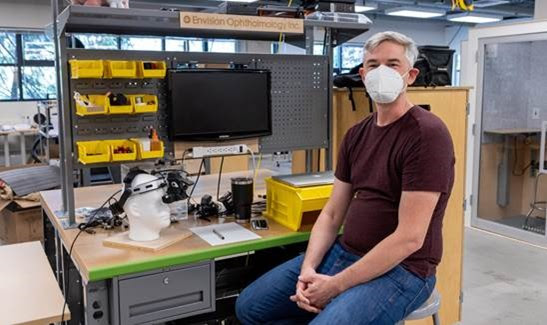 T-Mobile, together with 5G Open Innovation Lab and CoMotion has announced a new collaboration today. With this new partnership, hardware startups will be able to develop, test, and deploy new prototypes, products and services powered by T-Mobile's 5G network. The partnership is banking on the facilities available at CoMotion Labs on the UW campus, where the hardware startup ecosystem can get its support from. This is the first facility in the region that is equipped with a 5G hardware incubator. 
And since many innovators struggle with the lack of 5G access and connectivity, they can greatly benefit from this partnership. Startups can test remote sensors, biotech/medical devices, and edge computing in the facility. Basically, anything that requires low latency and high capacity where vast volumes of data need to move right away. 
"A fast and reliable 5G connection will allow us to quickly and securely upload patient imaging data to offsite servers for processing, improving the quality of care as well as patient and physician satisfaction," said Dr. Shane Claggett, founder and CEO of Envision Ophthalmology, a startup in the CoMotion Labs hardware incubator which is creating a new medical device that leverages AI to improve ophthalmological diagnosis. "It will also give us a robust channel to monitor and maintain our fleet of devices."
"Everything we do at the 5G Open Innovation Lab focuses on making it easy for innovative startups, technology platforms, and industries to collaborate on solving global problems," said Jim Brisimitzis, Founder and Managing Principal of the 5G OI Lab. "Our partnership with the University of Washington's CoMotion Labs hardware incubator provides 5G OI Lab alumni, future teams, and the larger UW ecosystem access to the latest tooling and test equipment they will need to develop next-generation hardware-based products and solutions. Access to T-Mobile's production 5G network will enable everyone operating within CoMotion's hardware incubator to build what's next without connectivity limitations."
You can read more about the announcement here.
Source: T-Mobile