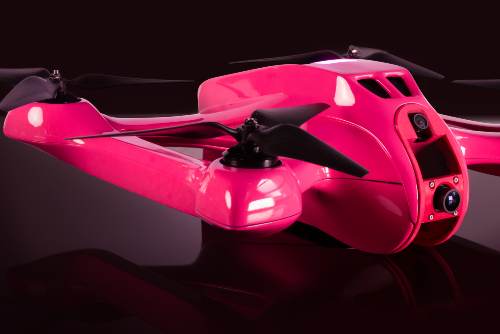 T-Mobile has just unveiled its new partnership with The Drone Racing League (DRL), a professional drone racing property. In line with the announcement, the two launched their first 5G-enabled drone. The partnership acts as a way to advance 5G-powered drone technology.
With T-Mobile's involvement, this makes it among the first racing drones to include an embedded 5G module that can live stream videos directly to the internet. This means that enthusiasts can enjoy HD and an immersive first-person view footage of the race.
T-Mobile launched the drone at a recent MLB At Field of Dreams event in Dyersville, Iowa. This is the drone's first public flight, which was pretty exciting for baseball fans watching at the ballpark. The drone gives viewers a look at the vast cornfields and onto a movie set before it travels to the MLB field where the Field of Dreams Game is being played. 
"Drones are one of the most compelling use cases for 5G and we're working towards a future where all drones will eventually be 5G-connected — that's why we've teamed up with DRL, to fuel this innovation," T-Mobile's President of Technology, Neville Ray, said. "With the power of T-Mobile's 5G network, we're empowering innovators to completely reimagine virtually every industry and customer experience — from sports entertainment to disaster recovery, to parcel delivery and beyond."
Throughout the 2021-22 Season of DRL, T-Mobile's 5G magenta drone will fly at both events as a way of capturing and sharing immersive content. You can check out the drone in action in this mini-documentary video. 
Source: T-Mobile