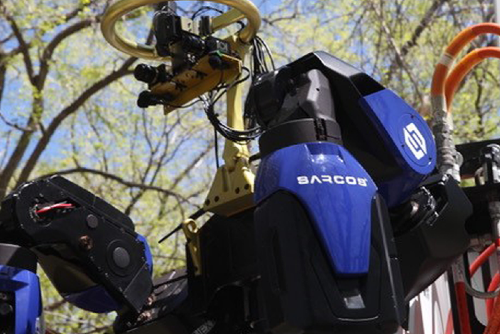 T-Mobile recently announced its new partnership with Sarcos Robotics. 
Sarcos is a leader in the development of robots that augment humans to enhance productivity and safety. With its recent collaboration, T-Mobile will be able to integrate its 5G network into the Sarcos Guardian XT, a highly dexterous mobile industrial robot. 
The collaboration will allow companies to improve performance and response time for remote operations, especially in tasks that usually mean hazardous conditions for humans. The Guardian XT robot is able to lift heavy materials and use power tools at significant heights. It works best in different industries, such as aerospace, automotive, aviation, construction, defense, industrial manufacturing, maritime, and oil and gas. 
"We are proud to collaborate with T-Mobile and we've made great progress leveraging their 5G network to enable the remote viewing management system," Sarcos Robotics' Executive Vice President of Corporate and Business Development Scott Hopper said. "This is a significant first step and we're eager to continue the development toward full 5G wireless connectivity that will unlock a variety of new capabilities." 
The robot is expected to make a commercial release by the end of 2022. You can read more about the announcement here.
Source: T-Mobile