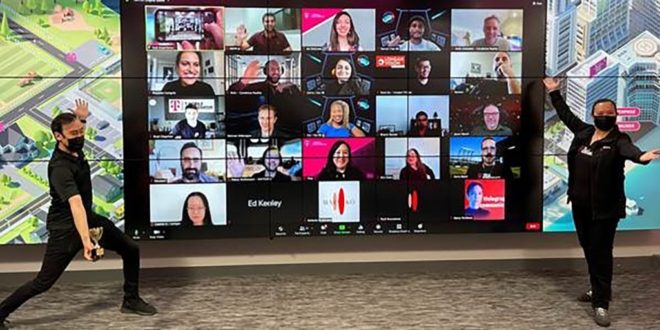 Participants of T-Mobile's Accelerator program are getting ready for the upcoming demo day on June 30th. During this day, the participants will be able to showcase their immersive technology and let the coordinators see how they put their ideas into action. 
This will put an end to the T-Mobile Accelerator program that the company started in April. The summer batch is composed of eight startups, each focusing on immersive technology. This includes AR wearables, 3D data storytelling, holographic communications, immersive virtual learning, and volumetric video streaming. Their work and progress will be showcased during the demo day event scheduled on June 30th. 
Apart from the demo day, this date also marks the deadline for applications on T-Mobile's second accelerator program, which will debut in the fall. This program will specifically focus on wellness tech. 
Tina Peterson, founder and manager of the program says:
"T-Mobile Accelerator is actively searching for startups developing the next big thing in 5G technologies that promote healthy living and improve quality of life, from personal fitness wearables that enhance sports performance to telehealth services, digital wellness applications, biomedical monitoring and more."
The deadline for applications for the wellness tech accelerator will be on Friday, June 25th. The fall program will begin on August 9th. If you are interested, you can click here to learn how you can apply.
Source: 1