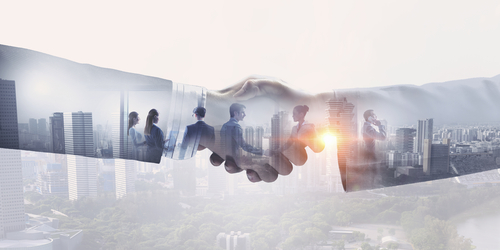 T-Mobile and Lumen Technologies have just announced that they will be working together to expand their relationship. They intend to do this by making the most out of T-Mo's 5G mobile network to augment the Edge Computing platform of Lumen Technologies. As a result, the partnership will be able to "help enterprises effectively build, manage and scale applications across highly distributed environments."
The collaboration will be beneficial for T-Mobile since they will be a preferred wireless connectivity partner for Lumen. All enterprises that make use of Lumen's platform will have a more flexible and reliable connection. 
This isn't the first time that T-Mo and Lumen are working together. As a matter of fact, they have long been working together to deliver customer solutions through the use of Lumen's fiber network connectivity and T-Mo's Fixed Wireless network. 
"Our relationship with T-Mobile aims to introduce a powerful trifecta — access to national 5G wireless and fiber connectivity, managed services across a range of technologies and edge computing resources," Shaun Andrews, Lumen Technologies' executive vice president and chief marketing officer, says. "T-Mobile's expansive 5G footprint coupled with our extensive edge computing platform would provide enterprise developers with the best of both worlds to power the next wave of digital business."

"By pairing America's largest and fastest 5G network with Lumen's enterprise solutions, we can break down industry barriers and deliver unparalleled network reach to enterprise and government organizations looking to optimize their applications across networks." T-Mobile for Business' EVP, Mike Katz, shares. "With our leading 5G network, Lumen and T-Mobile have the opportunity to accelerate business innovation in an era where the network is more critical than ever."
Source: T-Mobile