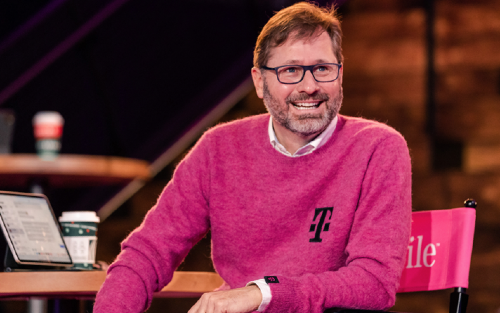 Mike Sievert celebrates his first year as the CEO of T-Mobile by sharing a few lessons he obtained from some world leaders. With these philosophies, Sievert applies these to his role at the Un-Carrier as a way of continuing to learn and improve his leadership. 
Sievert shares that his goal as a CEO is to embrace growth and to always be open to new ideas, skills, and ways of thinking. This way, he can turn T-Mobile into a bigger and better business. 
Here are some philosophies that Sievert has gained from the leaders he looks up to:
"Lead with empathy."

– Satya Nadella
"Embrace your individual strengths."

– Megan Rapinoe
"Always put the customer first."

– The Nordstrom family
"Each one, teach one."

– Kizzmekia Corbett
"Direct your passion back to the world in the biggest way possible."

– José Andrés
"We must protect the Earth for future generations, and we must do it now."

– Greta Thunberg
"You can't make someone else's choices. You shouldn't let someone else make yours."

– Colin Powell
As the CEO says, "I am still learning."
You can read more about his learnings here.