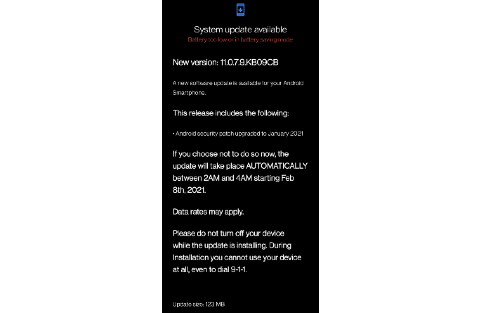 It looks like the OnePlus 8T has received the latest Android OS update. 
The update includes the new version 11.0.7.9.KB09CB with update size 123MB. It also carries the Android security patch upgraded to January 2021. 
According to the pop-up, OnePlus 8T users will automatically be updated to the latest OS version starting February 8, between 2AM and 4AM. 
While the update is installing, it is important that you do not turn off your device. You won't be able to use your device while it is being updated, not even to make an emergency call so make sure you do not need to access your phone by that time. 
Thanks, Marty and James!