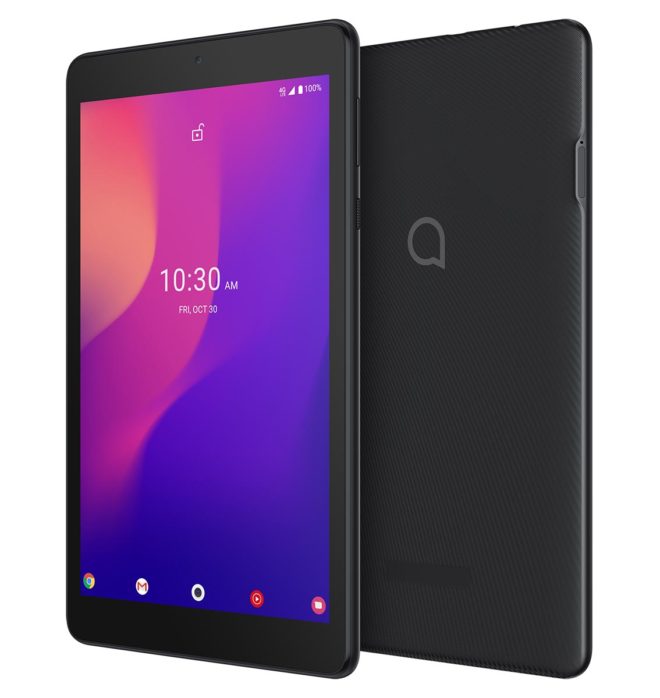 The Alcatel Joy Tab 2 is now available from Metro by T-Mobile as a low-cost option for customers in the market for a cellular-enabled tablet.
Pricing for the Alcatel Joy Tab 2 is normally set at $119.99, but it's launching with a 50% off deal that'll get you the tablet for $59.99. This deal is only available in stores.
The new Joy Tab 2 has a few notable upgrades over the original Joy Tab. Alcatel has given the Joy Tab 2 a total of 3GB of RAM, up from 2GB on the original Joy Tab, plus a newer 2.0GHz quad-core MediaTek MT8766B processor. Alcatel is also preloading the Joy Tab 2 with Android 10, up from Android 9 on the first Joy Tab.
Other features of the Alcatel Joy Tab 2 include an 8-inch 1280×800 IPS display, 32GB of storage, and a microSD card slot that'll let you add up to 256GB of additional storage. There's a 4080mAh battery included, too, plus 5MP front and rear cameras, USB-C charging, and a 3.5mm headphone jack.
Finally, the Alcatel Joy Tab 2 includes built-in 4G connectivity, including support for T-Mobile LTE bands 2, 4, 5, 12, 66, and 71. The full list of 4G LTE bands supported by the Joy Tab 2 looks like this: 2, 4, 5, 12, 13, 17, 66, 71, 25, 26, 41.
Source: Alcatel Joy Tab 2 (Metro by T-Mobile)