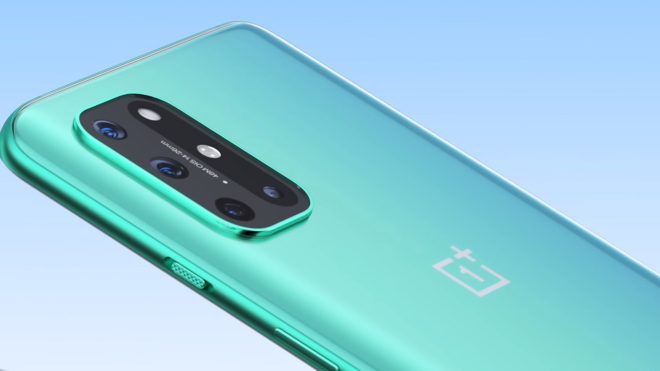 The OnePlus 8T will be officially announced on October 14, but before then, OnePlus has gone ahead and shown off the design of its upcoming smartphone.
Today OnePlus posted a teaser video that shows the backside of the OnePlus 8T in a color called Aquamarine Green. The rear appears to have slightly curved sides, and we can see a rectangular camera bump with four cameras. There's also a "48M OIS 14-26mm" label on the camera.
The back of the OnePlus 8T features glossy glass, but OnePlus says that it's done work to fight fingerprint accumulation on the glass. To do this, it's using diffuse reflection, which is a form of light refraction that scatters the light in different angles and directions.
OnePlus has confirmed a few other details of the 8T ahead of its official reveal next week. The display will support a 120Hz refresh rate, up from 90Hz on the OnePlus 8. Also included is a 4500mAh battery with support for up to 65W fast charging and Android 11 our of the box.
Source: OnePlus