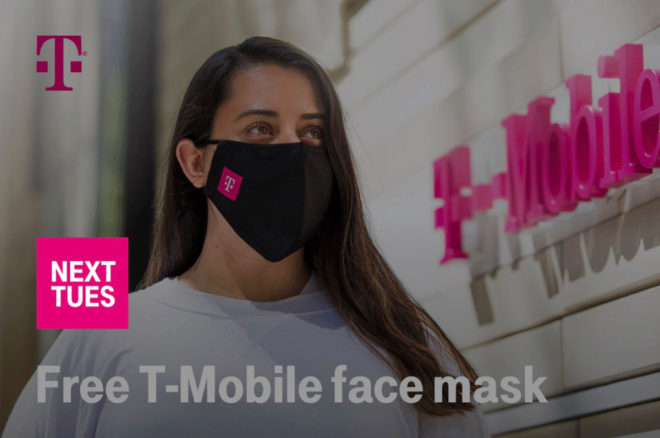 Tomorrow is another T-Mobile Tuesday, and it's bringing with it another piece of T-Mo-branded gear.
On Tuesday, September 1, T-Mobile and Sprint customers can get a free T-Mobile face mask. The image shared by T-Mobile shows that the mask is black with a small, magenta T-Mobile logo on one side.
Also coming on Tuesday is 40% off plus free shipping at Reebok and $0.10 off per gallon of gas at Shell. And rounding out this week's offers is a free $2 Dunkin' card.
If that's not enough to satisfy your normal Dunkin' purchase, you can enter this week's contest for a chance to win $1,000 to spend at Dunkin'. One grand prize winner will receive $1,000 in Dunkin' gift cards plus a check for $428 that can be used for taxes or for other purposes.