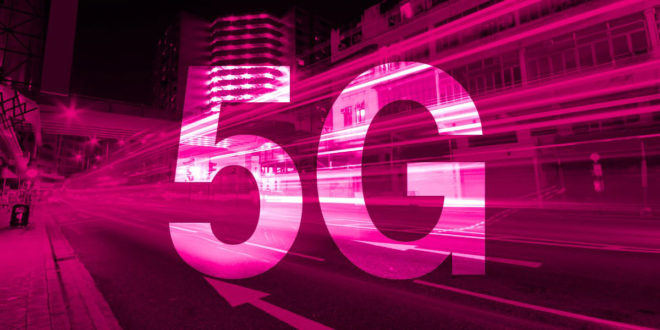 T-Mobile says that its 5G network is now available in more places.
T-Mo has flipped the switch on its 5G coverage in Twin Falls, ID; Corvallis, OR; Jackson, TN; and Bozeman, MT. Here's more information on where you'll be able to find T-Mobile's 5G in these cities:
Twin Falls and the surrounding area, including Buhl, Wendell, Jerome, and Milner
Corvallis, including the campus of Oregon State University, Lewisburg, Dry Creek, Philomath, and Albany
Jackson and the surrounding area, including Oakfield, Huntersville, and Pinson
The greater Bozeman area, including Montana State University, Springhill Park, Chestnut, Gallatin Gateway, and Manhattan
For more info on exactly where T-Mobile's 5G is available, you can view the coverage map here.
These network expansions use T-Mobile's low-band 5G that uses 600MHz spectrum. T-Mobile currently sells five phones that can access this 5G coverage: the OnePlus 7T Pro 5G McLaren, the Samsung Galaxy Note 10+ 5G, the Galaxy S20 5G, the Galaxy S20+ 5G,a nd the Galaxy S20 Ultra 5G.
The LG V60 ThinQ 5G is coming to T-Mobile and will support 5G as well, but T-Mo hasn't said exactly when the V60 will launch or how much it'll cost.
Sources: T-Mobile (1), (2), (3), (4)