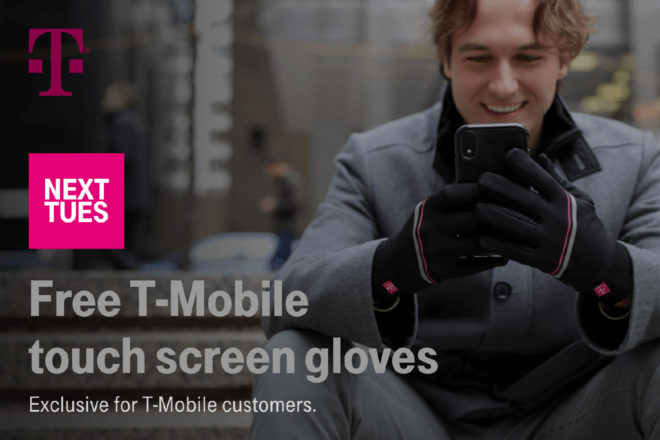 Next week's T-Mobile Tuesday gifts have been revealed, and they include another piece of T-Mo swag.
On Tuesday, December 10th, T-Mobile customers can get a free pair of T-Mo touchscreen gloves. Just like our leak showed, these gloves are black with simple magenta and gray stripes and a small T-Mobile logo near the wrist.
Also coming next week is a Starbucks deal. T-Mobile customers can score a free $3 Starbucks card, but there are a couple of things to be aware of with this offer. The deal will appear at exactly 1:00 pm PT/4:00 pm ET on December 10th and there are limited quantities, so you'll want to be ready to grab your gift right at that time. There will be 500,000 cards up for grabs.
Chuck E. Cheese is making a return to T-Mobile Tuesdays next week with a deal that offers a free large one-topping pizza with a $5 game purchase. Taco Bell is back, too, giving T-Mo customers their choice of the following items: Chips and Nacho Cheese Sauce, a Crunchy Taco Supreme, or a Mountain Dew Baja Blast.
Rounding out next week's deals is up to 40% off hotels from Booking.com and $0.10 off per gallon of gas at Shell.
Source: T-Mobile Tuesdays