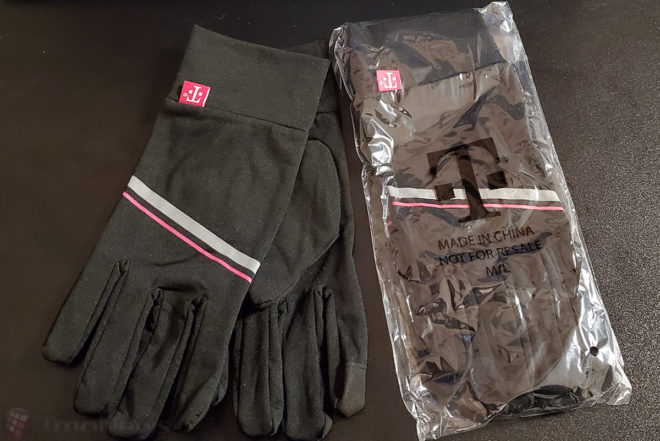 Now that we're nearing December and the start of winter, it's getting pretty cold in many parts of the country. T-Mobile wants to help you keep your hands warm while making sure you can still use your phone.
T-Mo customers will soon be able to get T-Mobile Tech Gloves as a T-Mobile Tuesdays gift. Our source says that they'll be available in S/M and M/L sizes and that the gloves work with touchscreens.
There's no word yet on exactly when these gloves will be available. Considering the timing of T-Mobile Tuesday leaks that we've gotten in the past, though, we wouldn't be surprised if these gloves are available in the next week or two.
The gloves themselves look nice, sporting simple magenta and gray lines on the hand and a small T-Mobile tag near the wrist. They don't appear to be super thick, but for free gloves that work with your phone's touchscreen, they could be worth grabbing from your local T-Mobile store on an upcoming Tuesday.
Thanks, tipster!