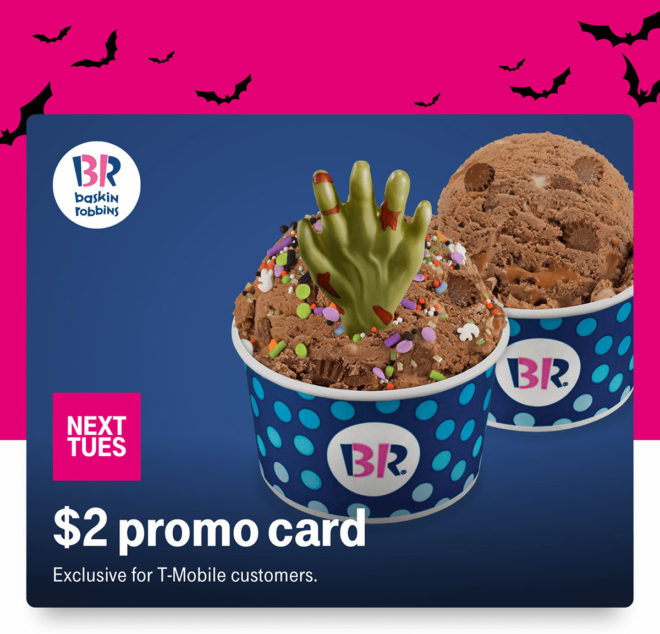 Next Tuesday, T-Mobile will be giving you deals on some new clothes and a discount on an ice cream treat.
On Tuesday, October 15, T-Mobile customers can get a $2 promo card for Baskin-Robbins. Also available will be a 50% off discount on one item from Hot Topic and $15 to spent at MLBshop.com to help you get decked out in new gear for the MLB postseason.
Also coming next week is a deal for up to 40 percent off hotels from Booking.com, Jonas Brothers ticket offers from Live Nation, and $0.10 off per gallon of gas from Shell.
T-Mobile will be giving out 100 grand prizes next Tuesday. Each winner will receive a Thankenstein kit that includes a Thankenstein costume with hat and tuxedo apron, a T-Mobile pumpkin carving kit with T-Mo-inspired designs, and a Thankenstein trick-or-treat bag.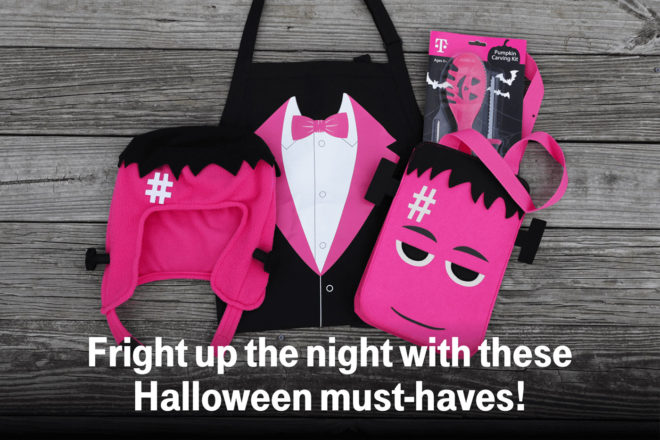 Source: T-Mobile Tuesdays