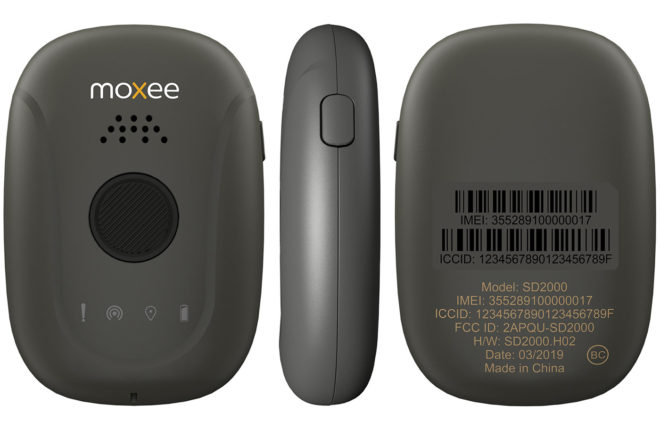 A new Moxee device has arrived at T-Mobile that's aimed at helping keep you and loved ones safe.
The Moxee Signal launched exclusively at T-Mobile this week. The Signal is a small that go in a pocket or be clipped onto a backpack or purse, allowing the wearer to check in with loved ones, share their location, and ask for assistance.
Using the Moxee app on a phone, you can send a location request to see where the Moxee Signal is on a map. Meanwhile, the person wearing the Moxee Signal can check-in with their contacts with a single press of the button send their location information when they've arrived at their destination.
If the person with the Moxee Signal might need assistance, they can double-press the button to send a Yellow Alert that'll contain their location, audio clips to help understand the context, and the ability to chat with contacts to determine what to do next. There's also a Red Alert that includes everything in the Yellow Alert and also engages the Moxee Professional Monitoring Service that can dispatch emergency service if necessary. The Red Alert is trigged with a triple-press of the Moxee Signal's button.
The Moxee Signal includes GPS and 4G LTE, with support for LTE bands 2, 4, 12, and 66. The unit features IP67 water and dust resistance and a 413mAh battery.
Pricing for the Moxee Signal is $0 down and $5 per month on EIP or $120 full retail. You'll also need to pay $15 per month to add service for the Moxee Signal to your plan.
With its small size, the Moxee Signal could be clipped to a child's backpack or dropped into a pocket to help give a parent peace of mind, or it could be useful to a person with older parents to help ensure that they're safe. If you think the Moxee Signal could be useful, you can order one now from T-Mobile.
Source: T-Mobile