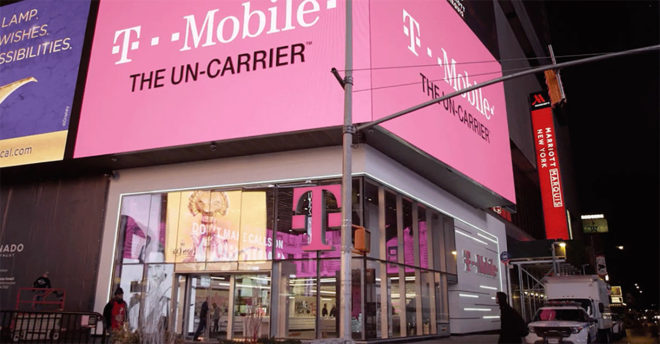 The Galaxy Note 10 BOGO deal isn't the only offer that T-Mobile recently launched.
T-Mobile has rolled out a 2019 Buy a Line, Get a Line Free deal. With this offer, existing T-Mobile customers can add a paid voice line to their qualifying plan and get another voice line for free after monthly bill credits.
You'll need at least two voice lines on a qualifying T-Mobile One, T-Mobile One Plus Family, or Simple Choice plan to take advantage of this offer. T-Mo also notes that if you cancel service on any of your lines within 12 months or move to an ineligible plan, you'll lose the monthly bill credit for the free line. There's a maximum of one free line per account.
Finally, a T-Mobile employee on Reddit says that you can't cancel your existing lines and then add two lines to take advantage of this deal. There's no explicit mention of this on T-Mobile's website, but we have seen T-Mo deals in the past that said you'd be ineligible if you recently canceled a line. So that's something to keep in mind if you're thinking about taking advantage of this new deal.
You can take advantage of this limited time offer by visiting a T-Mobile retail store or contacting T-Mo support.
Source: T-Mobile