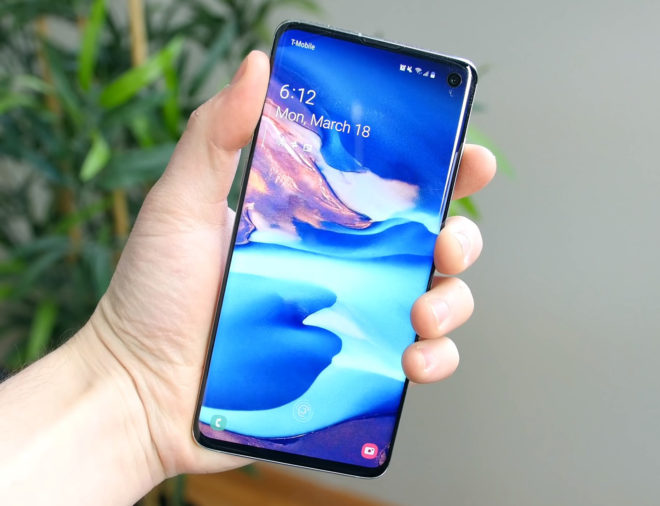 T-Mobile has unleashed a new deal to help you save some cash when buying a Samsung Galaxy S10.
Yesterday T-Mobile rolled out its 2019 Samsung Galaxy S10 Trade In deal, which will get you $400 off the price of a Galaxy S10 when you trade in a Galaxy S7 or Galaxy S8. To get this deal, you'll need to buy a Galaxy S10 on a 24-month Equipment Installment Plan and then trade in a fully paid off Galaxy S7 or S8 series device that's in good condition.
If you qualify for the deal, you'll get monthly bill credits, which means you'll need to keep your account active and in good standing to continue receiving the credits.
This offer is available to new and existing customers as well as T-Mobile for Business customers. New customers must activate two new voice lines to qualify. The deal is open to all postpaid consumer and Business plans with two or more voice lines.
The Samsung Galaxy S10 is currently priced at $799.99 from T-Mobile, which means you could score one for $399.99 if you take advantage of this deal. That's a nice price for a flagship Android smartphone that launched four months ago. T-Mobile isn't saying when this limited time deal will end, so if you're interested in it, you may want to jump on it sooner rather than later.
Source: T-Mobile