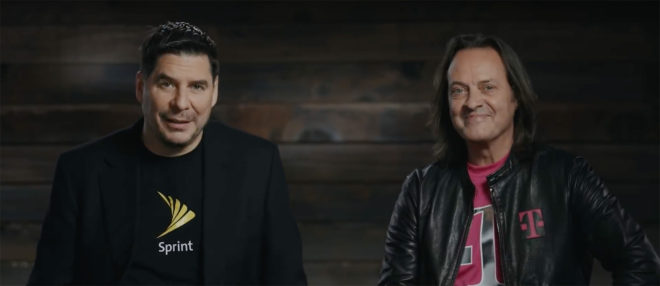 Details on T-Mobile, Dish Network, and the U.S. Department of Justice's negotiations regarding the T-Mo-Sprint merger have been trickling out lately, and today a new report has come out that claims that the DOJ could finally approve the deal soon.
The Justice Department is ironing out the "final issues" with T-Mobile on an agreement that will make Dish Network a fourth competitive U.S. carrier, says Bloomberg, which we've heard is critical for the DOJ before it approves the T-Mobile-Sprint merger. The final details are not thought to be insurmountable, and it's said that a DOJ decision on the T-Mobile-Sprint merger could come as soon as next week.
T-Mobile is thought to be offer enough concessions to get DOJ approval for its merger while also not giving up so much that it makes Dish into a formidable rival. Dish will buy spectrum from T-Mobile and Sprint and get a six to seven year wholesale agreement that'll allow it to sell T-Mo service under the Dish brand. Additionally, the deal will include a three-year service agreement that'll see T-Mobile give operational support as prepaid customers move to Dish.
The current deal terms will see Dish Network buy the Boost Mobile, Virgin Mobile, and Sprint Prepaid brands.
While the T-Mobile-Sprint merger has already gotten the support of FCC Chairman Ajit Pai, it still needs to be approved by the Department of Justice and the California Public Utilities Commission before it can be completed. It's also facing a lawsuit from several state attorneys general who are arguing that the merger could reduce competition and raise prices for consumers.
Source: Bloomberg