T-Mobile today announced a pair of new Samsung devices that it's launching later this month, including one that you'll be able to get for free with a special deal.
The Samsung Galaxy A10e and Galaxy A20 are arriving at T-Mobile on July 26. The Galaxy A10e features a 5.8-inch 1560×720 LCD screen, 8MP rear and 5MP front cameras, 32GB of storage, and a microSD card slot. It's also packing an octa-core processor, 2GB of RAM, 3000mAh battery, and a 3.5mm headphone jack.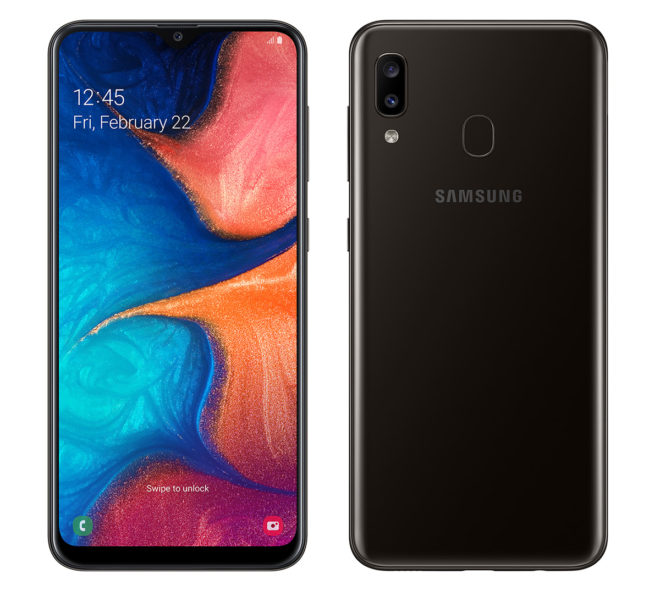 And then there's the Galaxy A20. It's got a 6.4-inch 1560×720 Super AMOLED display, dual rear camera setup with a 13MP low light and 5MP ultra wide angle camera, and an 8MP front camera. It comes with 32GB of built-in storage and a microSD card slot so that you can add more if you'd like, as well as 3GB of RAM, a 3.5mm headphone jack, a rear fingerprint reader, and a 4000mAh battery.
Pricing for the Galaxy A10e will be set at $0 down and $7.30 per month or $175 full retail, while the Galaxy A20 will cost $0 down and $10 per month or $250 full retail.
If you'd prefer to get the Galaxy A10e for nothing, you'll be able to do so with T-Mobile's new deal. Customers who add a new line can get a REVVLRY, REVVL 2 Plus, LG Q7+, LG K30, or Samsung Galaxy A10e for free via 24 monthly bill credits.
Source: T-Mobile