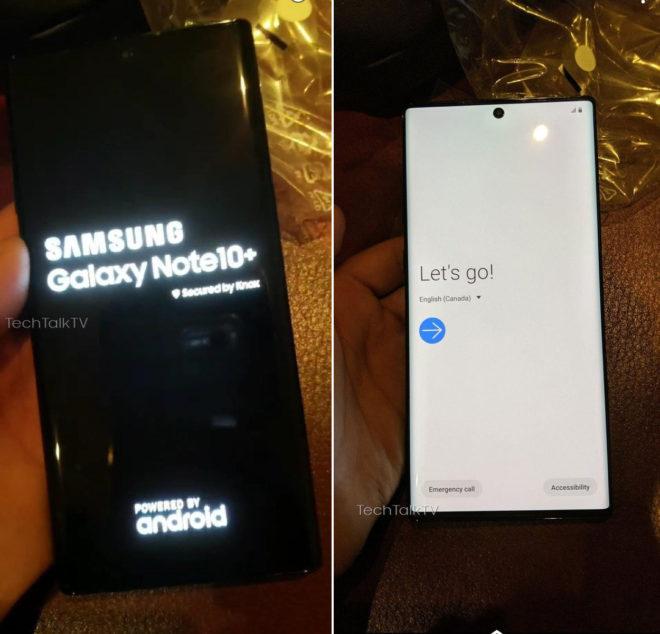 With just over a month to go before Samsung is expected to reveal the Galaxy Note 10, some new images are giving us an early peek at the Plus version of the device.
The Samsung Galaxy Note 10+ has been shown off in some hands-on photos. The boot screen shows that the phone will be called "Galaxy Note 10+", not "Galaxy Note 10 Pro" like some had suggested, and we can see a centered hole-punch camera at the top of the screen. The photos from TechTalkTV also show very slim bezels and a small chin at the bottom of the screen.
A blurry photo of the back of the Galaxy Note 10+ shows a triple rear camera setup that's been moved to a corner of the phone's body rather than a more center position like on the Galaxy Note 9.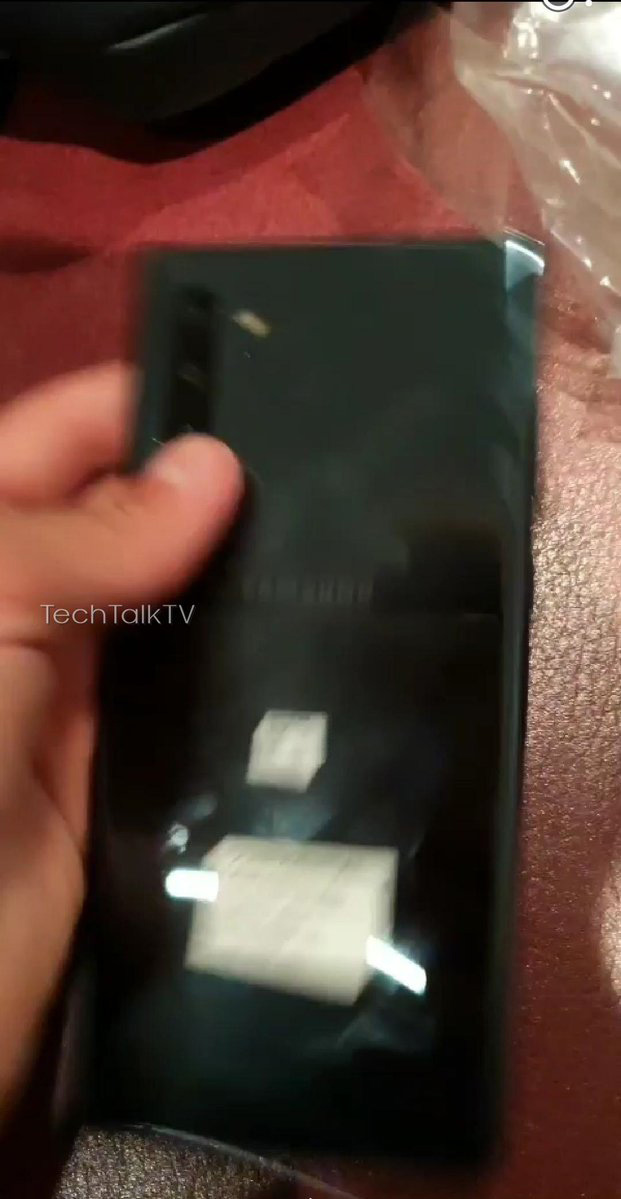 Spec details for the Galaxy Note 10+ are still pretty light, but rumors have said that it'll have a 6.75-inch screen and that the regular Note 10 will have a 6.28-inch display. We've been told to expect a 4500mAh battery in the Note 10+ as well as 4G LTE and 5G models, and a Snapdragon 855 processor will probably be packed in, too. One thing that reportedly won't be included with the Note 10+, though, is a 3.5mm headphone jack.
Samsung will reportedly introduce the Galaxy Note 10 and Note 10+ on August 7th. Based on what we've seen and heard so far, what do you think of the next Note phones?
Source: TechTalkTV