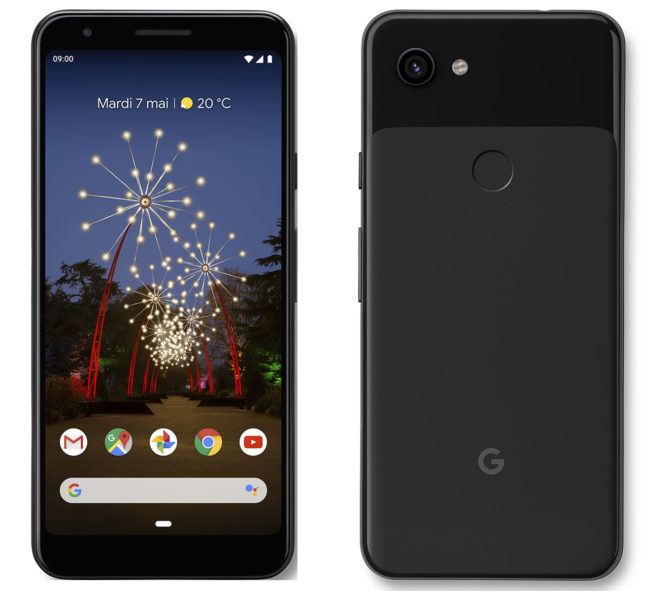 Ahead of tomorrow's expected Pixel 3a and Pixel 3a XL announcement, more evidence of a T-Mobile launch for both phones has appeared.
The Pixel 3a, Pixel 3a XL, Pixel 3, and Pixel 3 XL are now appearing in the My T-Mobile account system for customers. TmoNews reader Ray checked their account and tried to get their unlocked Pixel 3 XL to appear, and when they selected "Google" as the phone manufacturer, found that all four of Google's Pixel 3 and Pixel 3a models were listed.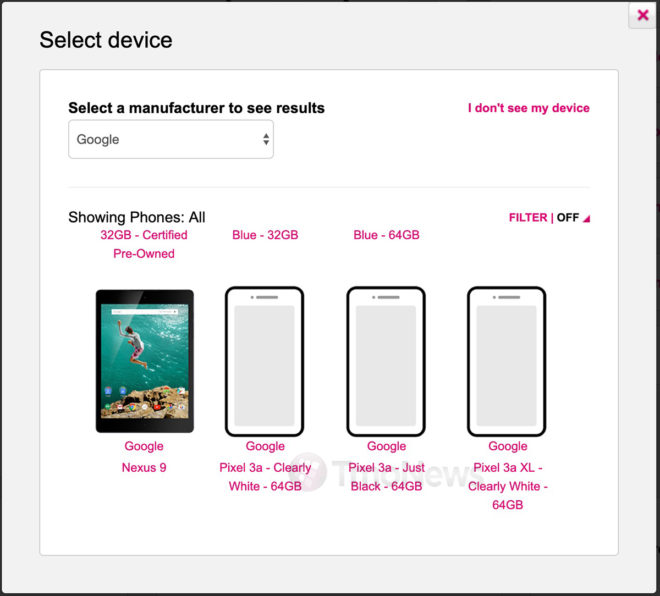 Included in this list are the Pixel 3 and Pixel 3 XL in Just Black with 64GB of storage. Both the Pixel 3a and Pixel 3a XL are listed with Just Black and Clearly White color options and 64GB of built-in storage. This could hint at the models that T-Mobile will sell to customers.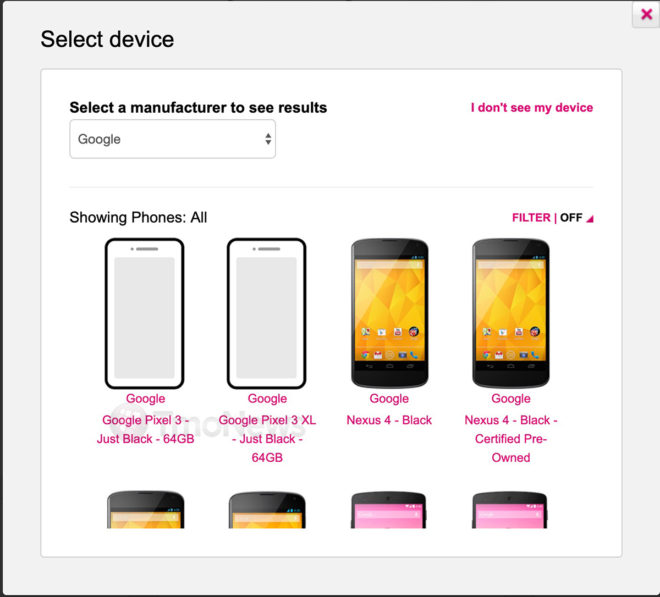 Meanwhile, the folks at Android Police have gotten hold of a shipping notification for a T-Mobile store that lists both the Google "Sargo" and "Bonito" — codenames for the Pixel 3a and Pixel 3a XL — in black and white color options with 64GB of storage. The devices are expected to arrive at the store tomorrow, suggesting that T-Mo could begin sales of the devices shortly after their announcement.
Finally, new leaks have given us another look at the Pixel 3a and spilled its full spec list. WinFuture's Roland Quandt shared the images of the Pixel 3a that you see at the top of this post, which offer a clear view of the unannounced Pixel 3a.
Also leaked by Quandt is a full spec list for the Pixel 3a. The upcoming device will include a 5.6-inch 2220×1080 OLED screen, 12.2MP rear dual pixel camera with OIS and EIS, and a single 8MP front camera. Also packed into the polycarbonate shell will be an octa-core Snapdragon 670 processor, 4GB of RAM, 64GB of storage, a 3000mAh battery, stereo speakers, and a 3.5mm headphone jack. The Titan M security chip and Active Edge features of the Pixel 3 will also make the jump to the Pixel 3a.
Now that it's looking increasingly likely that the Pixel 3a, Pixel 3a XL, Pixel 3, and Pixel 3 XL will be available from T-Mobile, are you thinking about buying one of Google's phones?
Thanks, Ray!
Sources: Android Police, Roland Quandt (1), (2)