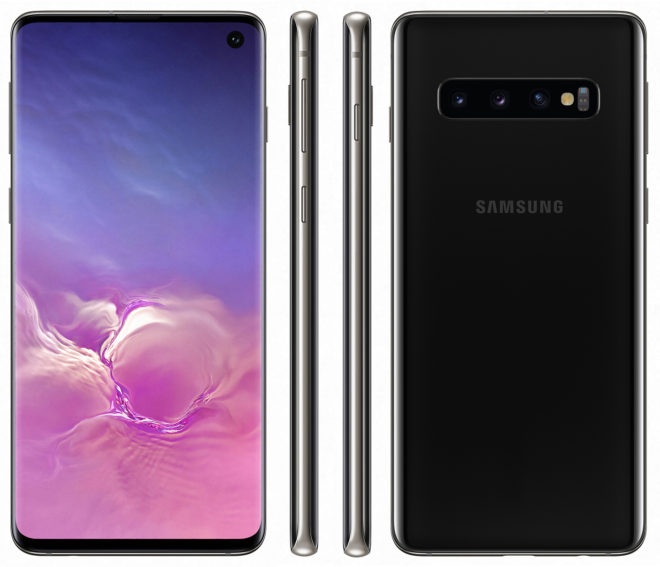 T-Mobile has made a couple of prank announcements for April Fools' Day, but now it's got some real deal news to share.
T-Mobile today rolled out a trio of new offers. First up is a buy one, get one deal on the Samsung Galaxy S10, S10+, and S10e. With this offer, customers who buy two Galaxy S10, S10+, or S10e devices can get $750 off their second device, which is enough to make the S10e free. To get this offer, you must buy both phones on EIP and add two new lines if you're a new customer or one new line if you're an existing customer. The $750 will be given to you as 24 monthly bill credits.
This deal is also available at Costco, but it's a little different. Customers buying through Costco must pay full retail price for both phones, and instead of getting their $750 spread out over 24 monthly bill credits, they'll get it in the form of a virtual prepaid Mastercard card.
If iOS is more your thing, T-Mo has a deal for you, too. Customers who buy a new iPhone and trade in an eligible device can save up to $300 via 24 monthly bill credits. This deal is good for the iPhone XR, iPhone XS, iPhone XS Max, iPhone 8, and iPhone 8 Plus. You must purchase your new iPhone on EIP to qualify.
Here are the phones that are eligible for trade-in with this iPhone deal:
$300 off: iPhone 7 and 7 Plus, iPhone 8 and 8 Plus, Samsung Galaxy S8 series and S9 series, Samsung Galaxy Note 8, LG V30 and V30+, LG G7 ThinQ, Google Pixel 2 and Pixel 2 XL, Google Pixel and Pixel XL, OnePlus 6T
$200 off: iPhone 6s and 6s Plus, iPhone 6 and 6 Plus, Samsung Galaxy S7 series and S6 series, Samsung Galaxy Note 5, LG V20, LG G6, and OnePlus 6
$100 off: iPhone 5 and 5s, iPhone 5c, iPhone SE, Samsung Galaxy S5 and S4 series, Samsung Galaxy Note 4, LG G5 and G4, LG V10, OnePlus 5 and 5T
This iPhone deal is available through Costco, too. With this offer, T-Mobile says you must purchase your iPhone at full retail price from a Costco Warehouse or on EIP from a military location or via Costco's Direct Delivery option. The same trade-in values apply. Instead of monthly bill credits, though, you'll get up to a $300 rebate via a prepaid Mastercard card.
Finally, T-Mobile is offering a deal on its T-Mobile Essentials plan. Customers can get two lines of T-Mobile Essentials with two phones for $100 per month with autopay. With this deal, you can choose from the T-Mobile REVVL, REVVL Plus, REVVL 2 and REVVL 2 Plus.
These deals are now available from T-Mobile in stores and online, and they'll be available for a limited time. Costco says its deals will be available through April 4th.
Source: T-Mobile