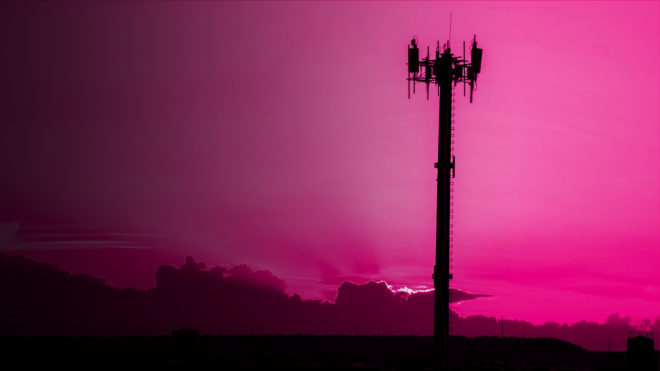 Two weeks after T-Mobile last announced a round of low-band LTE upgrades, the carrier has confirmed another batch of upgrades.
T-Mobile CTO Neville Ray says that T-Mo deployed more low-band LTE upgrades over the past two weeks. These upgrades include 600MHz (LTE band 71) and 700MHz (LTE band 12).
Our coverage is always expanding! Take a look at these lowband upgrades in the last two weeks. @TMobile is growing every day and #WeWontStop! @MetroByTMobile #AcrossTheGrid pic.twitter.com/CTBkUq2uJh

— Neville (@NevilleRay) March 7, 2019
Some of the cities included in this latest round of low-band LTE upgrades include Spokane, WA; Phoenix, AZ; Miami, FL; Buffalo, NY; and Minneapolis, MN. As usual, I've got the full list of cities and towns included in this batch of upgrades below.
Chandler, AZ
Lake Havasu City, AZ
Mesa, AZ
Morristown, AZ
Phoenix, AZ
Pine, AZ
Tempe, AZ
Tucson, AZ
Hartman, AR
Bakersfield, CA
Barstow, CA
Blythe, CA
El Cajon, CA
Fresno, CA
Kettleman City, CA
Parlier, CA
Rio Dell, CA
Santa Maria, CA
Cortez, CO
Brooksville, FL
Miami, FL
Hazelton, ID
Frostburg, MD
Minneapolis, MN
Eldon, MO
High Ridge, MO
Jefferson City, MO
Lebanon, MO
Henderson, NV
Las Vegas, NV
North Las Vegas, NV
Pahrump, NV
Paterson, NJ
West New York, NJ
Cedar Crest, NM
Deming, NM
Farmington, NM
Veguita, NM
Amityville, NY
Buffalo, NY
Hempstead, NY
Poughkeepsie, NY
Williston Park, NY
Fairmont, NC
Jacksonville, NC
King, NC
Center, ND
Montville, OH
Stow, OH
Gervais, OR
Mahaffey, PA
McKeesport, PA
Ridgway, PA
Caguas, PR
Carolina, PR
Guaynabo, PR
San Juan, PR
Toa Alta, PR
Trujillo Alto, PR
Sioux Falls, SD
Wagner, SD
Centerville, TN
Springville, TN
El Paso, TX
Gatesville, TX
Houston, TX
Kirbyville, TX
Shiner, TX
Waco, TX
Ephraim, UT
Midvale, UT
Ogden, UT
Provo, UT
Riverton, UT
West Jordan, UT
West Valley City, UT
Lynchburg, VA
Centralia, WA
Forks, WA
Hoquiam, WA
Moses Lake, WA
Spokane, WA
Danbury, WI
Source: Neville Ray (Twitter)