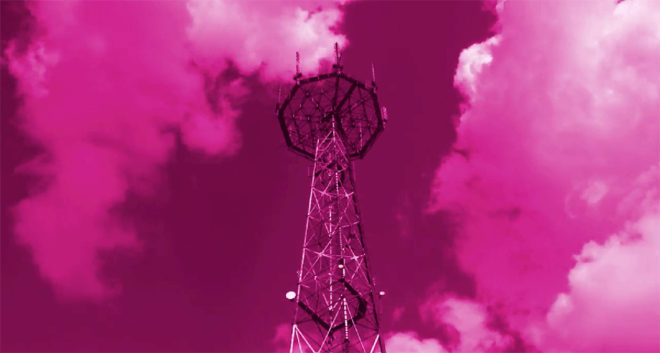 Another round of mid-band LTE upgrades has been confirmed.
T-Mobile CTO Neville Ray announced today that T-Mo has upgraded hundreds of cell sites with more mid-band LTE capacity over the last two weeks. These upgrades typically include AWS and PCS spectrum.
#WeWontStop! In the last two weeks, 100s of sites were upgraded with more midband capacity. For 5 years straight we've been America's Fastest Network and we're getting faster every day! @TMobile @MetroByTMobile pic.twitter.com/MCag4SDZyM

— Neville (@NevilleRay) March 13, 2019
The cities and towns included in this latest batch of mid-band LTE upgrades are spread throughout the U.S. They include places like Bellevue, WA; Portland, OR; Des Moines, IA; Worcester, MA; Richmond, VA; and Tampa, FL. As usual, we've got the full list of upgraded cities and towns available below.
Springdale, AR
Marana, AZ
Scottsdale, AZ
Tempe, AZ
Tucson, AZ
Arroyo Grande, CA
Burbank, CA
Chula Vista, CA
Livermore, CA
Los Angeles, CA
Riverside, CA
Sacramento, CA
San Clemente, CA
Santa Barbara, CA
Walnut, CA
Fort Collins, CO
Washington, DC
Panama City, FL
Pensacola, FL
Punta Gorda, FL
Tampa, FL
Albany, GA
Atlanta, GA
Loganville, GA
Powdergrass, GA
Waipahu, HI
Hagerman, ID
Des Moines, IA
Marcus, IA
Moville, IA
Liberal, KS
Franklin, LA
Baltimore, MD
Bethesda, MD
Bowie, MD
Boyds, MD
Burtonsville, MD
Clinton, MD
Columbia, MD
Davidsonville, MD
Ellicott City, MD
Fort Washington, MD
Germantown, MD
Glen Burnie, MD
Glenn Dale, MD
Jessup, MD
Laurel, MD
Lutherville Timonium, MD
Odenton, MD
Pasadena, MD
Pikesville, MD
Silver Spring, MD
Towson, MD
Woodstock, MD
Burlington, MA
Cohasset, MA
Concord, MA
Danvers, MA
Hingham, MA
Jamaica Plain, MA
Littleton, MA
Maunton, MA
Revere, MA
Roslindale, MA
Worcester, MA
Arnold, MO
Columbia, MO
Harmony, MN
Omaha, NE
Pahrump, NV
Sloan, NV
Sparks, NV
Absecon, NJ
Basking Ridge, NJ
Beverly, NJ
Clifton, NJ
Dayton, NJ
Edison, NJ
Hasbrouck Heights, NJ
Jersey City, NJ
Lakewood, NJ
North Bergen, NJ
Palisades Park, NJ
Toms River, NJ
Union, NJ
Westwood, NJ
Brooklyn, NY
East Elmhurst, NY
Farmingville, NY
Forest Hills, NY
Huntington Station, NY
Larchmont, NY
Mamaroneck, NY
Maspeth, NY
New York, NY
Old Westbury, NY
Patchougue, NY
Staten Island, NY
West Nyack, NY
Chapel Hill, NC
Fletcher, NC
Garner, NC
Greenville, NC
Winston Salem, NC
Guymon, OK
Beaverton, OR
Foster, OR
Hillsboro, OR
McMinnville, OR
Newberg, OR
Portland, OR
Salem, OR
East Stroudsburg, PA
Erie, PA
Fort Loudon, PA
Toa Baja, PR
Columbia, SC
Simpsonville, SC
Sumter, SC
McEwen, TN
Alamo, TX
Azle, TX
Corpus Christi, TX
Cotulla, TX
Fort Worth, TX
Friendswood, TX
Kerrville, TX
Pasadena, TX
Weslaco, TX
Williston, VT
Alexandria, VA
Clifton, VA
Fairfax Station, VA
Fredericksburg, VA
Lorton, VA
Manassas, VA
McLean, VA
Richmond, VA
Vienna, VA
Virginia Beach, VA
West Point, VA
Williston, VA
Winchester, VA
Bellevue, WA
Edmonds, WA
Kirkland, WA
Redmond, WA
Tacoma, WA
Big Piney, WY
Casper, WY
Glenrock, WY
Laramie, WY
Source: Neville Ray (Twitter)