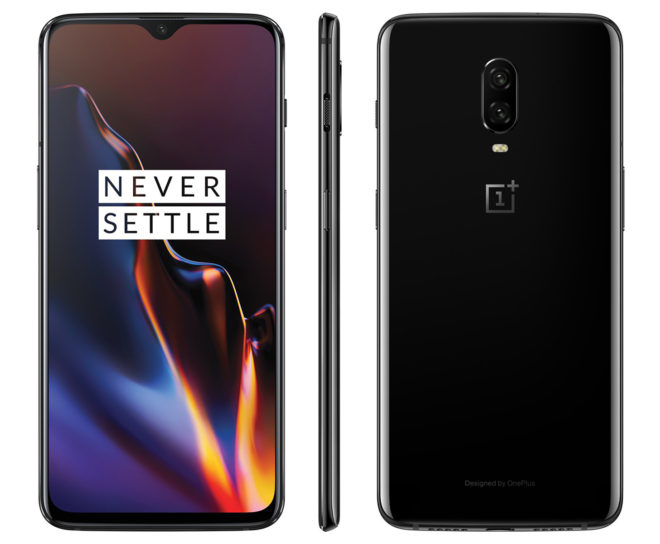 When the OnePlus 6T launched at T-Mobile, it was noted that there are some differences between the version that T-Mo sells and the model that OnePlus sells. Now a new method to rebrand your T-Mobile 6T to the international model has come out.
Owners of the T-Mobile version of the OnePlus 6T can use this method to rebrand their device to the international version of the 6T without unlocking the bootloader. This is notable because previously you'd need a bootloader unlock to do it, which would also require your device to be SIM unlocked. T-Mo has requirements that must be met in order to get a SIM unlock for your device that could complicate that process.
This new method was discovered by XDA-Developers forum users AnonymousTipster, Dark Nightmare, and iaTa. The method does wipe your phone, which is something to be aware of. If you're ok with that, you can find the full instructions for performing this rebranding here.
Once you've rebranded your device, you'll be running the same OxygenOS software as the international version. Some folks have been frustrated with the T-Mobile OnePlus 6T and its slower updates compared to the international model, so this is one way to get around that. You can also load OnePlus's Open Betas onto the phone after the rebranding, and it's said that you can load a dual SIM tray and have both SIM slots work, too.
Now, it's worth noting that you should probably only attempt this rebranding if you're comfortable tinkering around with phones. While the process looks pretty straightforward, you are still flashing software on your expensive smartphone, and it'd be a pain if something went wrong.
The T-Mobile version of the OnePlus 6T does have its benefits, like the fact that you're able to buy it on EIP. As mentioned before, though, the T-Mo OnePlus 6T hasn't gotten updates as quickly as its international sibling, which has made some owners upset. If that's you and you're cool with doing things like flashing phone software, you can give this rebranding method a try.
Sources: XDA-Developers (1), (2)