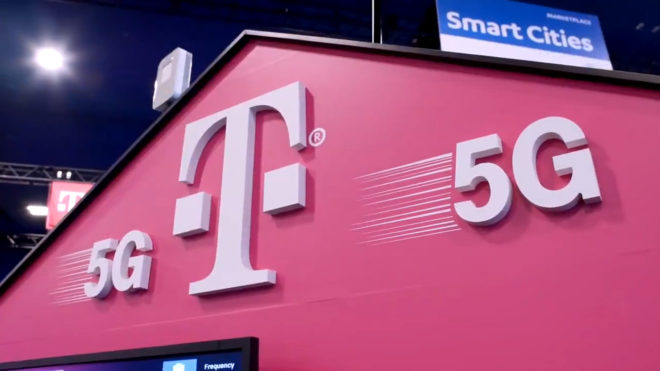 T-Mobile said nearly one year ago that it would build out its 5G coverage in 30 cities in 2018, and now the carrier has confirmed that it achieved its goal.
T-Mobile says that it has launched its 5G service in 30 cities, confirming the news to LightReading. However, it's not actually offering that service to customers just yet since it doesn't sell any smartphones that can actually get on the 5G network. T-Mo recently confirmed that it's working on a 5G smartphone from Samsung and that it'll have multiple 5G devices available in 2019.
When it announced plans to launch 5G coverage in 30 cities last year, T-Mobile said that the first group of cities to get its 5G service would include New York City, Los Angeles, Dallas, and Las Vegas. Right now T-Mobile isn't saying much more about its 5G network other than the fact that it's live, though. That means that we don't know all of the cities that have it or how widespread the coverage currently is.
What we do know is that T-Mobile plans to use a combination of 600MHz and millimeter wave (mmWave) spectrum for its 5G network. We also know that T-Mobile plans to have nationwide 5G coverage by 2020. Right now, 5G is still in very early days, with Verizon offering limited 5G Home service and AT&T launching mobile 5G in parts of 12 U.S. cities but with only a mobile hotspot that can access it.
All that said, we are inching closer to seeing mobile 5G service roll out, which is pretty exciting. We should see much more news about 5G networks once the first 5G smartphones begin launching later this year. Rumors have suggested that Samsung is working on a 5G version of the Galaxy S10, and today a report claimed that that device's specs could include a 6.7-inch display, 1TB of storage, and a 5000mAh battery.
UPDATE: T-Mobile has clarified to me that while its 5G network is actively being built out in 30 cities, it won't technically launch until 5G devices are available.
Source: LightReading