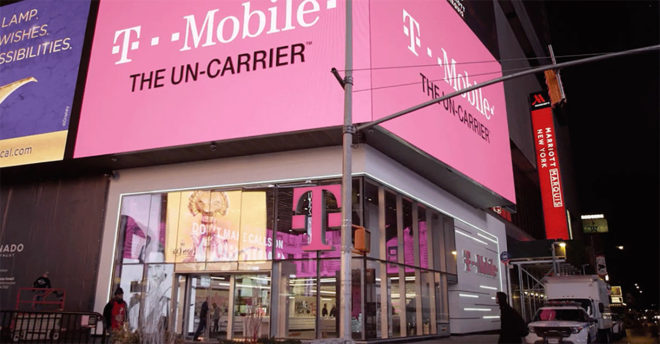 We're still waiting for T-Mobile to launch its new streaming TV service, but according to a new report, T-Mo has a new mobile video service coming very soon.
T-Mobile is planning to launch a free, ad-supported mobile video service in the "next few weeks". That's according to a report from Cheddar, whose source claims that this new service will offer live content and will work on phones and internet-connected devices. T-Mobile will reportedly preload the service on many of its devices, including Samsung phones.
Details are light on what kinds of content this upcoming mobile video service will offer, but it's said that T-Mobile is planning to use ads to subsidize the cost of licensing content in addition to earning it additional revenue.
Today's report mentions that this upcoming mobile video service is separate from the streaming TV service that T-Mobile previously planned to launch in 2018 before delaying it to 2019.
Mobile video is a big deal, as many consumers rely on their smartphones as their main source of entertainment. We've seen other U.S. carriers try to launch their own video services recently, like AT&T with its Watch TV service and Verizon with the recently shuttered go90. Now T-Mobile apparently wants to try its hand at mobile video, perhaps as a preview to its upcoming pay TV streaming service.
UPDATE: Xumo, the company that the original report claimed would be licensing its technology for this free T-Mobile mobile video service, has denied today's rumor. "We're working with Metro by T-Mobile on a stackable content app launching on two phones next month," Xumo said.
Not quite. We're working with Metro by T-Mobile on a snackable content app launching on two phones next month. https://t.co/ptAiWAyZ3g

— XUMO (@XumoTV) January 25, 2019
Source: Cheddar