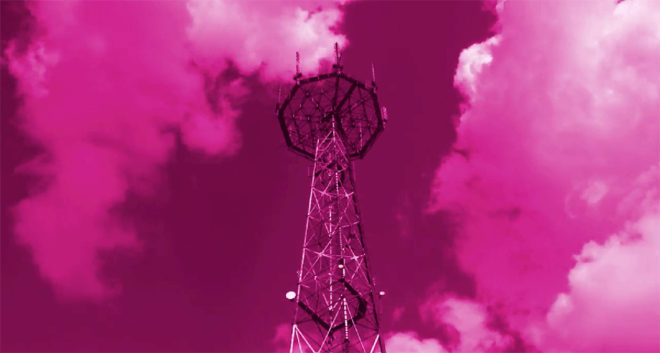 T-Mobile confirmed today that it's rolled out more low-band LTE network upgrades.
T-Mo CTO Neville Ray says that T-Mobile deployed more low-band LTE upgrades across the U.S. over the past two weeks. These upgrades include both 600MHz (LTE band 71) and 700MHz (LTE band 12) spectrum.
Another two weeks, another lowband upgrade for cities across the country. @TMobile is boosting coverage every day and #WeWontStop! @MetroByTMobile #AcrossTheGrid pic.twitter.com/WQFiPLby3g

— Neville (@NevilleRay) January 31, 2019
Some of the cities included in this latest low-band LTE expansion include Phoenix, AZ; Atlanta, GA; New Orleans, LA; Portland, ME; and Albany, OR. I've got the full list of cities and towns that've been upgraded below.
Seale, AL
Bouse, AZ
Laveen, AZ
Phoenix, AZ
Beverly Hills, CA
Cutler, CA
Earlimart, CA
Fellows, CA
Fortuna, CA
Guadalupe, CA
Lone Pine, CA
Redding, CA
San Ardo, CA
Santa Maria, CA
Shandon, CA
Tranquility, CA
Chipley, FL
Fort Myers Beach, FL
Hawthorne, FL
Atlanta, GA
Flowery Branch, GA
Patterson, GA
Savannah, GA
Juliaetta, ID
Meridian, ID
Greenfield, IL
Makanda, IL
Lucas, IA
Gray, LA
Lafayette, LA
New Orleans, LA
Thibodaux, LA
Portland, ME
Gwinn, MI
Newberry, MI
Esko, MN
Fairmont, MN
Bonne Terre, MO
Doe Run, MO
Jackson, MO
Potosi, MO
Seymour, MO
Darby, MT
Helena, MT
Livingston, MT
Monarch, MT
Saint Xavier, MT
Austin, NV
Carlin, NV
Henderson, NV
Las Vegas, NV
Searchlight, NV
Spring Creek, NV
Phillipsburg, NJ
Albuquerque, NM
Bernalillo, NM
Las Vegas, NM
Socorro, NM
Croton on Hudson, NY
Glen Cove, NY
Jacksonville, NC
Dazey, ND
Mandan, ND
Portland, ND
Canton, OH
Turpin, OK
Albany, OR
Burns, OR
Lyons, OR
Berlin, PA
Harleysville, PA
Loganton, PA
Meyersdale, PA
Polk, PA
Sigel, PA
Smethport, PA
Spartansburg, PA
Tionesta, PA
Hayti, SD
Highmore, SD
Tracy City, TN
Odessa, TX
Troy, TX
Weimar, TX
Whitehouse, TX
Clearfield, UT
Draper, UT
Ogden, UT
Panguitch, UT
Salt Lake City, UT
South Jordan, UT
West Jordan, UT
West Valley City, UT
Drakes Branch, VA
Roanoke, VA
Waynesboro, VA
Aberdeen, WA
Ashford, WA
Centralia, WA
Cle Elum, WA
Forks, WA
Mossyrock, WA
Pasco, WA
Rosalia, WA
Balsam Lake, WI
Marinette, WI
Lander, WY
Pine Bluffs, WY
Source: Neville Ray (Twitter)