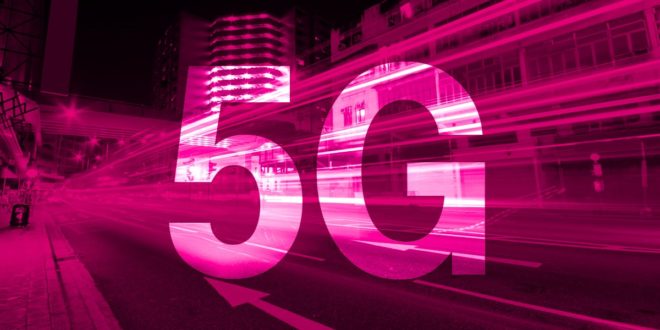 There's been an awful lot of 5G news this week as Qualcomm introduced its new Snadpragon 855 processor with X50 5G modem, but we haven't heard much about T-Mobile 5G. That's changing today.
Qualcomm president Cristiano Amon has said that the Snapdragon 855 processor with X50 modem will support "all of the first half of 2019 launches." As PCMag notes, the X50 modem doesn't support sub-6GHz FDD, which includes the 600MHz spectrum that T-Mobile plans to use for its 5G network. That all means that we may not see devices that support T-Mobile's 600MHz 5G coverage until the second half of 2019.
T-Mobile has said that it plans to use both millimeter wave (mmWave) and 600MHz spectrum for 5G. So it's possible that we'll see T-Mobile's 5G network and devices that work on it in the first half of 2019, but they'll likely use mmWave coverage.
Meanwhile, T-Mobile CEO John Legere has said that T-Mo will have "an update next week on 5G device(s) and more", so it won't be long before the carrier has some fresh 5G news to share.
T-Mo previously said that it plans to build out its 5G coverage in 30 U.S. cities in 2018, including New York City, Los Angeles, Dallas, and Las Vegas. It's aiming to have nationwide 5G coverage by 2020, a goal that will likely utilize longer reaching 600MHz spectrum to utilize. Meanwhile, T-Mobile has said that it will launch its first 5G smartphone in 2019.
Source: PCMag