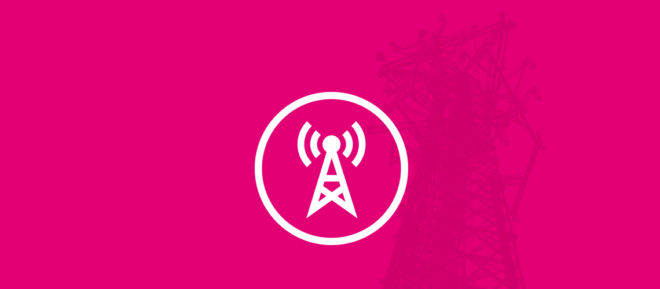 T-Mobile has completed another low-band LTE expansion.
T-Mobile CTO Neville Ray says that T-Mo has added low-band LTE coverage to dozens of cell sites over the past two weeks. This includes both 600MHz and 700MHz spectrum.
Our network team added lowband LTE to dozens of sites in just two weeks, which means more and better coverage. And #WeWontStop!! @TMobile @MetroPCS #AcrossTheGrid pic.twitter.com/3cwES48AKY

— Neville (@NevilleRay) October 10, 2018
Some of the markets included in this latest low-band LTE expansion are San Diego, CA; Portland, ME; Minneapolis, MN; and San Juan, PR. As usual, below you'll find the full list of markets that are a part of this new expansion.
Huntsville, AL
Chandler, AZ
Payson, AZ
Elfrida, AZ
Sells, AZ
Chambers, AZ
San Diego, CA
Bakersfield, CA
Palo Alto, CA
Glen Ellen, CA
Granby, CO
Greeley, CO
Bridgeport, CT
Washington, DC
Panama City, FL
Gainesville, FL
Riverview, FL
Tampa, FL
Naples, FL
Dallas, GA
Atlanta, GA
Sardis, GA
Posen, IL
Chicago, IL
Emporia, KS
Portland, ME
Orono, ME
Minneapolis, MN
Valier, MT
Columbus, MT
Omaha, NE
Orovada, NV
Jersey City, NJ
Bridgewater, NJ
Irvington, NY
Schenectady, NY
Lawton, OK
Calvin, OK
Erie, PA
Friendsville, PA
Quakertown, PA
Aguada, PR
Utuado, PR
Isabela, PR
San Sebastian, PR
Yauco, PR
Aguas Buenas, PR
Orocovis, PR
Caguas, PR
Ceiba, PR
Cayey, PR
Santa Isabel, PR
Coamo, PR
Comerio, PR
Juana Diaz, PR
San Juan, PR
Warwick, RI
Dallas, TX
Concepcion, TX
Edinburg, TX
Lubbock, TX
Alexandria, VA
Source: Neville Ray (Twitter)