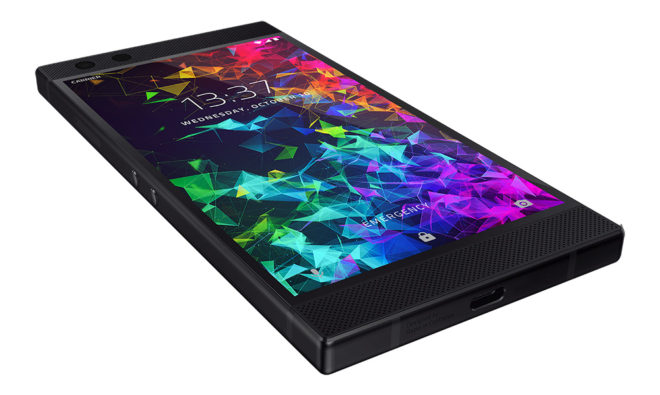 After breaking into the smartphone scene last year, Razer is back again with a new gaming-focused handset.
The Razer Phone 2 may look similar to the original Razer Phone, but there are some notable improvements inside and out. These include a new glass backside that's enabled Razer to add wireless charging to its new flagship phone as well as a backlit Razer logo with RGB effects. You can customize these RGB lights to show different colors for different notifications.
Another notable upgrade for the Razer Phone 2 is water resistance. Included is IP67 water resistance, allowing the Razer Phone 2 to stand up to some water, wheras the original model offered no official water resistance.
Around on the back of the Razer Phone 2 is an upgraded dual 12MP rear camera setup. One is a wide angle sensor with optical image stabilization and an f/1.75 aperture, the other is a telephoto lens with an f/2.6 aperture. There's dual Phase Detection Autofocus included, too, along with up to 4K video capture with stereo audio. Around front is an 8MP camera.
The Razer Phone 2 features a 5.72-inch 2560×1440 IGZO LCD screen with a 120Hz refresh rate, and Razer says that this display is 50 percent brigher than the one on the original Razer Phone, offering brightness up to 580 nits. Above and below this screen are the dual front-facing speakers with dual amplifiers. The side of the Razer Phone is home to a fingerprint reader built into the power button, and at the bottom is a USB-C port.
Razer has included a Snapdragon 845 processor with its new flagship phone, along with a vapor chamber cooling system to help everything stay cool. Thanks to this combo, Razer says that the Razer Phone 2 is up to 30 percent faster than its predecessor. Also included is 8GB of RAM, 64GB of built-in storage, and a microSD card slot for additional storage. A 4000mAh battery is powering everything, and there's Quick Charge 4+ support for recharging that battery in a hurry.
Other notable features of the Razer Phone 2 include Bluetooth 5.0, a USB-C to 3.5mm audio adapter with 24-bit DAC, Android 8.1 Oreo. When it comes to wireless connectivity, the Razer Phone 2 has gained support for LTE Band 71 and also supports the LTE Bands 2, 4, 5, 12, and 66 that are used by T-Mobile. Razer says that support for LAA and 4×4 MIMO is included as well.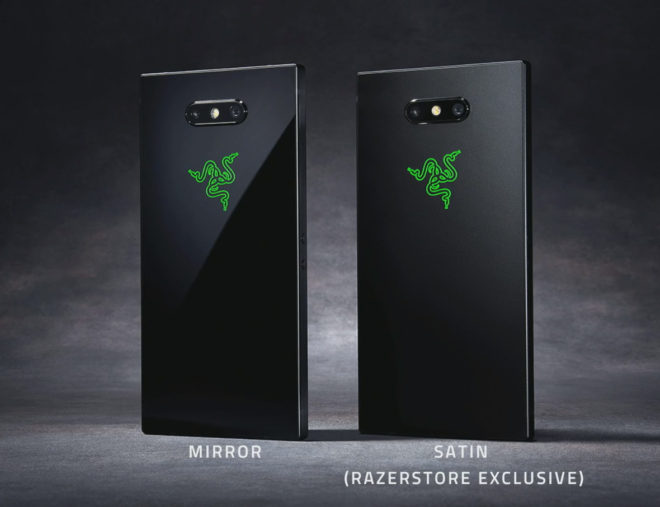 Razer will begin taking pre-orders for the glossy Mirror version of the Razer Phone 2 tomorrow, October 11th, at 12:01 am PT, and the phone will launch shortly thereafter. Pricing will be set at $799.99. Razer also plans to sell a Satin version with a matte finish and 128GB of storage that'll be available in Q4.
While the Razer Phone 2 may not look like a huge upgrade from the original model at first, there are some nice improvements that are becoming must-haves for flagship phones, like wireless charging and water resistance. Meanwhile, Razer has kept the up the "gaming" aspect of the phone by bumping it to a Snapdragon 845 processor and keeping features like 8GB of RAM, a 4000mAh battery, and display with a high refresh rate. It doesn't appear that the Razer Phone 2 will be sold directly by T-Mobile, but if you enjoy mobile gaming, the unlocked Razer Phone 2 may be worth considering.
What do you think of the Razer Phone 2?
Source: Razer