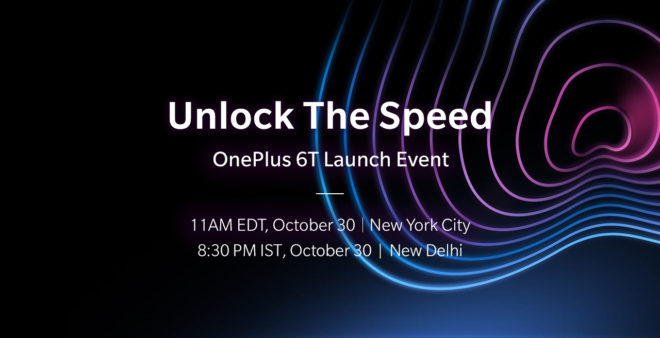 After being the subject of numerous leaks, the OnePlus 6T now has an official reveal date.
The OnePlus 6T will be announced on October 30th. OnePlus is hosting an event in New York City for it's new flagship, and the show is set to kick off at 11:00 am EDT on October 30th.
If you're interested in attending the event, you can buy a ticket for an early bird price of $20. That ticket will let you try the OnePlus 6T as well as get you "exclusive memorabilia" and a pair of OnePlus Bullets Wireless headphones. There's no word on how many tickets OnePlus has left, so if you're at all interested, you may want to act soon.
The OnePlus 6T has appeared in several leaks, showing a device with a design similar to the OnePlus 6 but with a few notable changes. There's a smaller notch at the top of the OnePlus 6T's screen, and rather than use a fingerprint reader on the back of the phone like on the OnePlus 6, the OnePlus 6T will utilize an in-display fingerprint reader. OnePlus has said that it's new phone will lack a 3.5mm headphone jack, as well.
Rumors have suggested that the OnePlus 6T will be sold by T-Mobile, which would make it the first OnePlus phone to be offered by a U.S. carrier. We'll find out if that's actually the case later this month.
Source: OnePlus (1), (2)