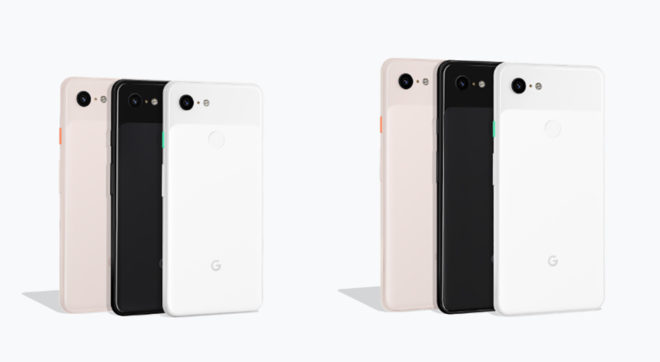 As expected, Google today introduced its latest flagship smartphones, the Pixel 3 and Pixel 3 XL.
The Google Pixel 3 and Pixel 3 XL feature larger displays than last year's Pixel 2 and Pixel 2 XL, with the Pixel 3 offering a 5.5-inch FHD+ display and the Pixel 3 XL moving up to a 6.3-inch QHD+ display. Both panels are of the OLED variety, but while the Pixel 3 has bezels at the top and bottom of its screen, the Pixel 3 XL has a notch at the top of its display, just like the leaks predicted.
Camera performance has been a focus of past Pixel phones, and that's the case again with the Pixel 3 and Pixel 3 XL. Both phones have a single 12.2MP rear camera with 1.4um pixels, optical and electronic image stabilization, and an f/1.8 aperture.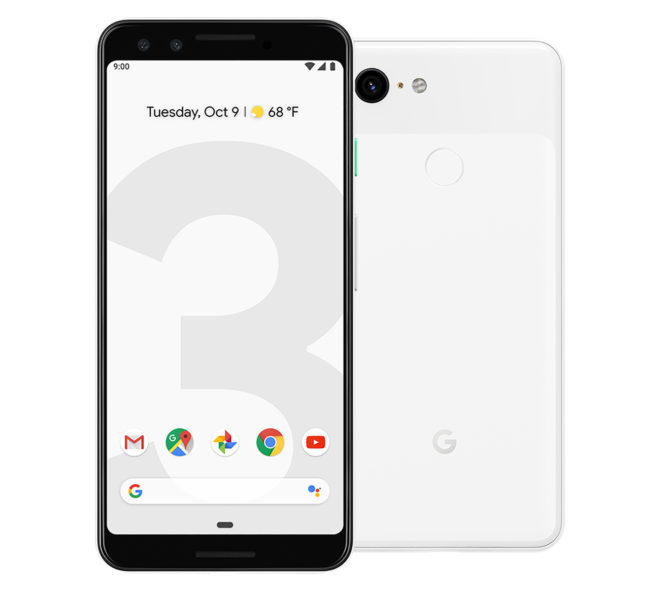 Google has built in some new features to take advantage of that camera, like a Top Shot feature that'll capture alternate HDR+ shots when you take a motion photo and recommend the best one. Super Res Zoom uses computational photography to give you sharp details when you zoom, and Night Sight will help you take natural-looking photos in low light. Google is also rolling out a Photobooth feature that uses AI to recognize when you're smiling in a selfie and will automatically take a photo, meaning you don't need to press the shutter button.
Also included in the Pixel 3 and Pixel 3 XL are dual front-facing 8MP cameras. One of the cameras is a wide-angle sensor with a 97-degree field of view, which should help you to fit more people into your selfies. The other 8MP sensor has an f/1.8 aperture and 75-degree field of view.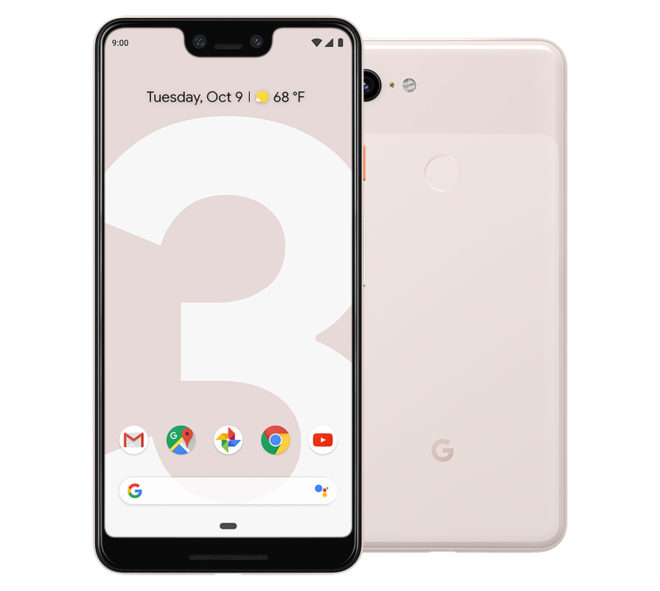 Inside the Google Pixel 3 and Pixel 3 XL is a Snapdragon 845 processor, 4GB of RAM, and either 64GB or 128GB of built-in storage. Google has equipped the Pixel 3 with a 2915mAh battery, while the larger Pixel 3 XL comes with a 3450mAh battery. Both phones also offer a rear fingerprint reader, USB-C, and wireless charging, but one thing that they lack is a 3.5mm headphone jack. They do offer dual front-firing stereo speakers for pumping out sound without headphones, though, and Google says that these speakers are 40 percent louder.
Other notable features of the Pixel 3 and Pixel 3 XL include an a feature to screen calls and avoid spam calls, as well as Google Duplex, an experimental Google Assistant feature that can help complete tasks like calling to make a restaurant reservation. This feature will roll out later this year in New York City, Atlanta, Phoenix, and San Francisco. Also of note is a Flip to Shhh feature on the Pixel 3 phones that'll let you place your phone face down to quickly silence it and mute incoming notifications.
When it comes to wireless connectivity, the Google Pixel 3 and Pixel 3 XL include support for LTE bands 2, 4, 5, 12, 66, and 71, as well as features like 5x DL CA, 4×4 MIMO, 256 QAM for downloads and 64 QAM for uploads. The full list of supported LTE bands on the new Pixel phones includes 1, 2, 3, 4, 5, 7, 8, 12, 13, 17, 18, 19, 20, 25, 26, 28, 29, 32, 66, and 71.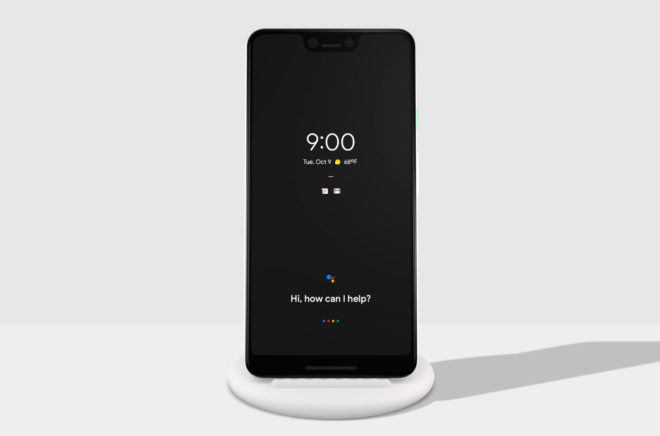 Google also announced a new Pixel Stand accessory for the Pixel 3 and Pixel 3 XL. This device will wirelessly charge your Pixel phone while also standing it upright, making it easy for you to see your incoming notifications while your phone is charging up. It's also got some special features when your Pixel 3 XL is charging on the stand, like an ambient light mode that mimics the sunrise before your alarm goes off in the morning and the ability to show your schedule, traffic info, and news. The Pixel Stand can also show cycle through Google Photos. It's now available for pre-order for $79.
The Pixel 3 and Pixel 3 XL are available in Just Black, Clearly White, and Not Pink color options. Customers who purchase one of the new Pixel phones will get unlimited original-quality photo storage in Google Photos through January 31, 2022, and if you buy before December 31, 2018, you'll also get six months of free YouTube Music Premium.
Google is now taking pre-orders for the Pixel 3 and Pixel 3 XL ahead of their October 18th launch. The phones are being sold by Verizon and Project Fi, and they're also available unlocked from Google. Here's how the pricing breaks down:
Pixel 3 64GB: $799
Pixel 3 128GB: $899
Pixel 3 XL 64GB: $899
Pixel 3 XL 128GB: $999
So there are Google's new Pixel 3 and Pixel 3 XL phones. It's another year of Verizon being the exclusive U.S. carrier, but the good news is that Google is once again selling its phones unlocked. T-Mobile doesn't appear to be offering a deal for customers who bring the Pixel 3 or Pixel 3 XL onto their network as they did in past years, but perhaps we'll see a deal announced soon.
What do you think of the Pixel 3 and Pixel 3 XL? WIll you be buying one?
Source: Google