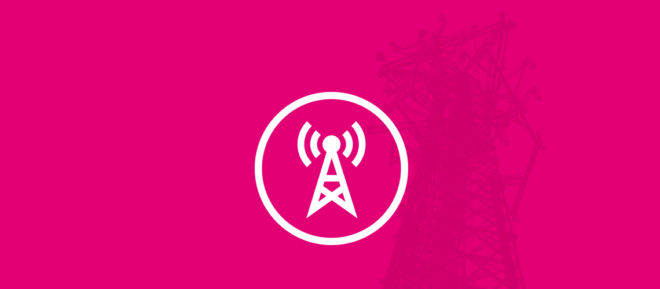 T-Mobile CTO Neville Ray today confirmed another round of mid-band LTE upgrades.
Ray says that hundreds of cell sites have been upgraded with more mid-band LTE capacity in the past two weeks. This includes both PCS and AWS spectrum.
100s of sites were upgraded with more midband capacity in just the last two weeks and #WeWontStop! This is why we've had the fastest LTE network for 4 years!! @TMobile @MetroPCS #Amped pic.twitter.com/o5jgqW9Cn9

— Neville (@NevilleRay) September 5, 2018
Included in this round of upgrades are cities like Phoenix, AZ; Minneapolis, MN; Tampa, FL; and New York, NY. The full list of markets that've gotten mid-band LTE capacity upgrades is available below.
Scottsdale, AZ
Phoenix, AZ
Little Rock, AR
Sacramento, CA
Winton, CA
Stockton, CA
San Jose, CA
El Sobrante, CA
Berkeley, CA
Oakland, CA
Sunnyvale, CA
Madera, CA
Chowchilla, CA
Rosamond, CA
Lancaster, CA
Irvine, CA
La Jolla, CA
El Cajon, CA
Rosemead, CA
Sylmar, CA
Hawthorne, CA
Colorado Springs, CO
Denver, CO
Englewood, CO
Aurora, CO
Vernon Rockville, CT
Washington, DC
Tampa, FL
Wesley Chapel, FL
Jacksonville, FL
Middleburg, FL
Columbus, GA
Folkston, GA
Hephzibah, GA
Marietta, GA
Wilder, ID
Oswego, IL
Spring Grove, IL
Logansport, IN
Indianapolis, IN
Plainfield, IN
Brownsburg, IN
Hartford, IA
Dallas Center, IA
Wichita, KS
Grayson, KY
Ashland, KY
Baton Rouge, LA
Rosedale, MD
Baltimore, MD
Bolton, MA
Detroit, MI
Finlayson, MN
Angora, MN
Minneapolis, MN
Harlem, MT
Luning, NV
Elizabeth, NJ
Newark, NJ
Woodbridge, NJ
Montclair, NJ
Albuquerque, NM
Buffalo, NY
Hyde Park, NY
Sag Harbor, NY
Brooklyn, NY
Spring Valley, NY
Bronx, NY
New York, NY
Charlotte, NC
Durham, NC
Xenia, OH
Columbus, OH
Oklahoma City, OK
Salem, OR
Montgomeryville, PA
Mechanicsburg, PA
Toa Baja, PR
Greenville, SC
Spartanburg, SC
Hot Springs, SD
La Vergne, TN
Antioch, TN
Pharr, TX
Mission, TX
Navasota, TX
Galveston, TX
Freeport, TX
Katy, TX
Cypress, TX
Houston, TX
Copperas Cove, TX
Nacogdoches, TX
Paris, TX
Dallas, TX
Hampton, VA
Virginia Beach, VA
Chesapeake, VA
Richmond, VA
Selah, WA
Eastsound, WA
Arlington, WA
Redmond, WA
Bellevue, WA
Walkersville, WV
Charleston, WV
Walton, WV
Newcastle, WY
Douglas, WY
Casper, WY
Source: Neville Ray (Twitter)