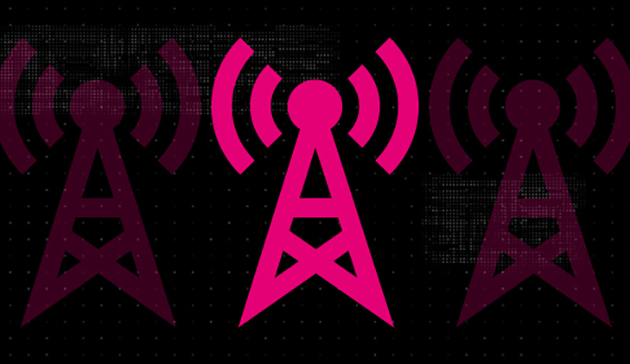 In addition to expanding its low-band LTE coverage in Puerto Rico, T-Mobile has recently added more low-band LTE in cities across the continental U.S.
T-Mobile CTO Neville Ray says that T-Mo has added low-band LTE to dozens of cell sites in U.S. over the past two weeks. These low-band LTE expansions typically include both 600MHz and 700MHz coverage.
Our network team added lowband LTE to dozens of sites in just two weeks, which means more and better coverage. And #WeWontStop!! @TMobile @MetroPCS #AcrossTheGrid pic.twitter.com/sjj8OQE1ke

— Neville (@NevilleRay) September 27, 2018
Included in this latest rollout are cities like San Francisco, CA; Kansas City, KS, Little Rock, AR; and Columbus, OH. As usual, you can find the full list of cities included in this expansion below.
Pittsview, AL
Little Rock, AR
La Mesa, CA
San Diego, CA
Lancaster, CA
Menlo Park, CA
San Francisco, CA
Union City, CA
Oakland, CA
Berkeley, CA
Lodi, CA
Atwater, CA
Fenwick Island, DE
Gainesville, FL
Miami, FL
Naples, FL
Woodstock, GA
Sardis, GA
Hephzibah, GA
Warner Robins, GA
Sylvester, GA
Dekalb, IL
Oswego, IL
Chicago, IL
Kansas City, KS
Wichita, KS
Syracuse, KS
Lafayette, LA
Saint Martinville, LA
Detroit, MI
Hastings, MN
Cook, MN
Henderson, NV
Las Vegas, NV
Sag Harbor, NY
New Paltz, NY
Queensbury, NY
Plattsburgh, NY
Kernersville, NC
Columbus, OH
Brackney, PA
Florence, SC
Sturgis, SD
La Vergne, TN
Whites Creek, TN
Paris, TX
Houston, TX
San Antonio, TX
Brownsville, TX
Mission, TX
Pharr, TX
Newport News, VA
Chesterfield, VA
Blacksburg, VA
Dublin, VA
Pomeroy, WA
Source: Neville Ray (Twitter)