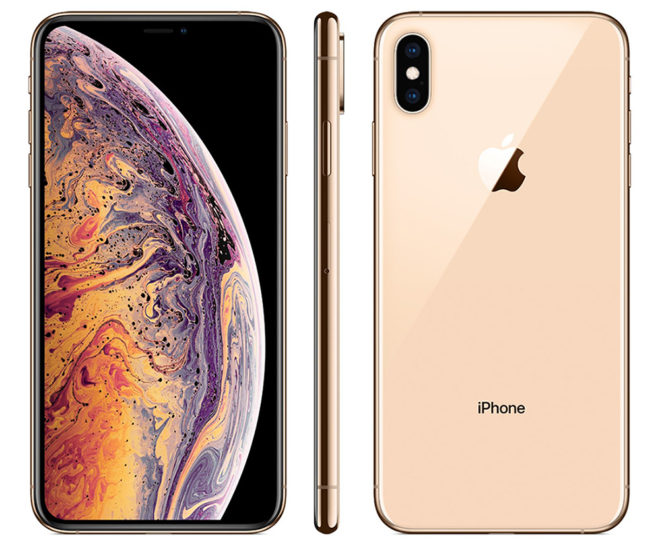 Yesterday T-Mobile introduced a deal that'll get you up to $300 off a new iPhone XS or iPhone XS Max, but it turns out that that's not the only deal on Apple's new iPhones that T-Mo has up its sleeve.
Starting tomorrow, September 15th, T-Mobile customers who buy an iPhone XS, iPhone XS Max, iPhone X, iPhone 8, or iPhone 8 Plus can get $700 off another iPhone when they add a line and buy both phones on EIP. You'll get that $700 in the form of 24 monthly credits, and your second phone that gets the $700 in credits must be of equal or lesser value than the first. This offer is open to new and existing customers.
Another important detail to note is that this deal will automatically apply to existing pre-orders that are eligible. The offer will also be available when the iPhone XS and iPhone XS Max launch on September 21st.
That's not all, though, because T-Mobile is making the deal sweeter for T-Mobile One customers. Through midnight on Thursday, September 20th, customers on an eligible T-Mobile One plan with two or more voice lines that add a line for this deal can get an additional voice line for free.
With this deal, you can get a free iPhone 8 ($699.99 full price) after monthly bill credits or get a major discount on a second iPhone 8 Plus ($799.99 full price), iPhone XS ($999.99 full price), or iPhone XS Max ($1,099.99 full price). It's nice to see that the offer will automatically apply to pre-order customers, too, so those folks who wanted to guarantee themselves a new iPhone on day one won't miss out.
As a reminder, T-Mobile is also offering up to $300 off an iPhone XS, iPhone XS Max, iPhone X, iPhone 8, or iPhone 8 Plus. Customers who buy one of those iPhones on EIP and trade in an eligible iPhone that's in good condition and fully paid off can get the savings, which will be applied via 24 monthly bill credits. Here's the list of eligible devices and their values:
$300 offer value: iPhone 7, iPhone 7 Plus, iPhone 8
$200 offer value: iPhone 6s, iPhone 6s Plus
$100 offer value: iPhone, iPhone 3G, iPhone 3GS, iPhone 4, iPhone 4s, iPhone 5, iPhone 5s, iPhone 5c, iPhone SE, iPhone 6, iPhone 6 Plus
Are you going to take advantage of either of these iPhone deals?