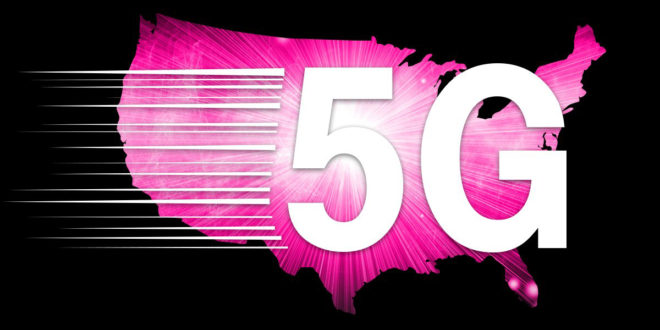 T-Mobile this week announced a deal to improve its existing 4G LTE network and help it to prepare for 5G.
T-Mobile and Crown Castle have agreed to expand their long-term relationship. As part of the deal, Crown Castle will deploy more small cells within its footprint and roll out small cells in new markets. This will help T-Mo to increase its 4G LTE network capacity and get ready for its 5G deployoment.
Here's T-Mobile CTO Neville Ray on this new agreement with Crown Castle:
"This agreement expands our long-term partnership with Crown Castle. By installing additional small cell locations, our customers will have an improved wireless experience with LTE and as we migrate to 5G."
And here's a statement from Crown Castle CEO Jay Brown:
"Our expanded agreement with T-Mobile strengthens our longstanding relationship and provides a variety of economic benefits to local governments, businesses, and consumers in new and existing markets. We look forward to continuing to support T-Mobile's growth by investing in infrastructure assets to meet their network needs for years to come."
T-Mobile has said that it'll build out 5G coverage in 30 U.S. cities in 2018, including New York City, Los Angeles, Dallas, and Las Vegas. The 5G network will utilize 600MHz spectrum and millimeter wave (mmWave) spectrum to start. It's important that T-Mo continue to improve its 4G LTE coverage at the same time that it's preparing to deploy 5G, though, because many customers will stay on 4G LTE for a while. This extended agreement with Crown Castle will help T-Mo do just that.
Source: T-Mobile