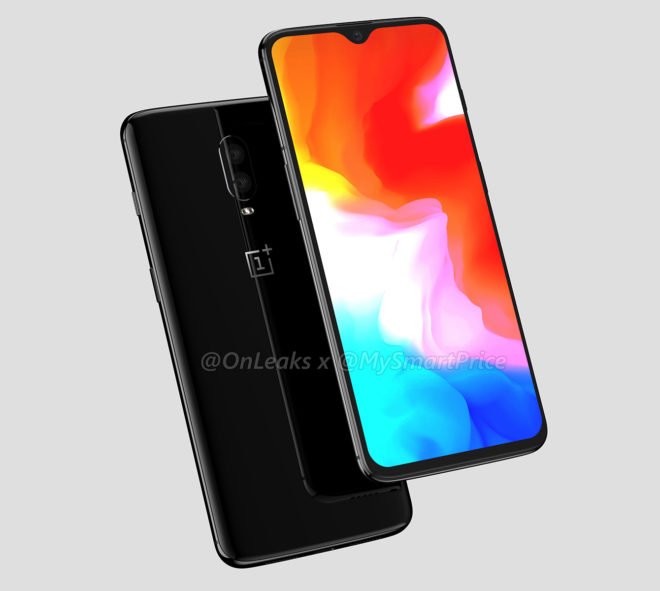 Getting excited for the OnePlus 6T? If so, then you may be interested in a leak that's surfaced today.
New renders that claim to show the OnePlus 6T have been shared by well-known leaker @OnLeaks and MySmartPrice. The renders, which are based on factory CADs, show a device that looks similar to the OnePlus 6 but with a few major differences. The first is on the back of the phone, where there's a dual rear camera setup like the OnePlus 6 but no rear fingerprint reader. That's because the OnePlus 6T has an in-display fingerprint sensor.
The second big difference is around front. At the top of the OnePlus 6T's display is a notch that's considerably smaller than the notch on the OnePlus 6, looking more like a drop than the notches that we've seen on most other notched smartphones lately.
The final big change from the OnePlus 6 to the OnePlus 6T is on the bottom of the device. While the OnePlus 6 has a 3.5mm headphone jack next to its USB-C charging port, OnePlus has confirmed that the OnePlus 6T will not have a 3.5mm headphone jack. OnePlus co-founder Carl Pei explained the decision by saying that removing the 3.5mm jack allows the company to "put more new technology into the product."
Rumors have said that the OnePlus 6T will launch at T-Mobile in October. That's notable not just because it's a new phone coming to T-Mo, but because it'll be the first time that a OnePlus smartphone will be sold by a U.S. carrier. That should make it easier for more T-Mo customers to buy the OnePlus 6T since EIP and JOD could both be an option for the new flagship.
Now that we may be getting our first good look at the OnePlus 6T, what do you think of it? Are you thinking about buying OnePlus's new phone when it launches at T-Mobile?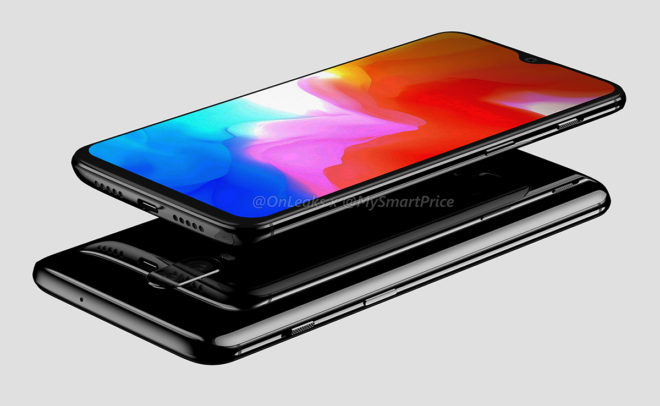 Source: MySmartPrice