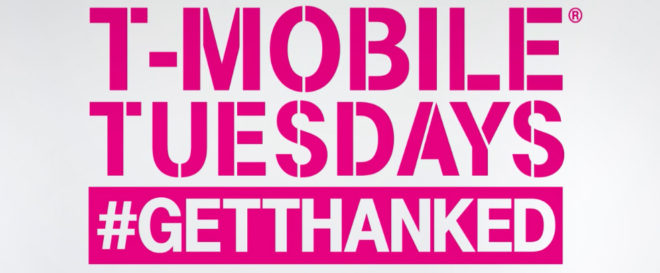 The gifts for next week's T-Mobile Tuesday have been revealed.
On August 28th, T-Mobile customers can score 12 months of Pandora Plus for free. A subscription to Pandora Plus normally costs $4.99 per month and includes ad-free listening, unlimited replays, unlimited skips, and offline listening.
Also coming next week is 25 cents off a gallon of gas at Shell and a free Five Star 1-subject notebook from Barnes & Noble.
Next week is also the final week for T-Mobile's FanDuel fantasy baseball competition. In it, you select a fantasy baseball team and if your team scores enough points, you can win a prize. Here's how the prizes break down:
Position Level: 1st Place
Prize Awarded: $1000
Position Level: 2nd Place
Prize Awarded: $500
Position Level: 3rd Place
Prize Awarded: $250
Position Level: 4th-5th Place
Prize Awarded: $10
Position Level: 6th-7th Place
Prize Awarded: $8
Position Level: 8th-10th Place
Prize Awarded: $6
Position Level: 11th-15th Place
Prize Awarded: $4
Position Level: 16th-25th Place
Prize Awarded: $3
Position Level: 26th-50th Place
Prize Awarded: $2
Position Level: 51st-95th Place
Prize Awarded: $1
Position Level: 96th-494th Place
Prize Awarded: $0.50
Position Level: 495th-2500th Place
Prize Awarded: $0.25
Source: T-Mobile Tuesdays