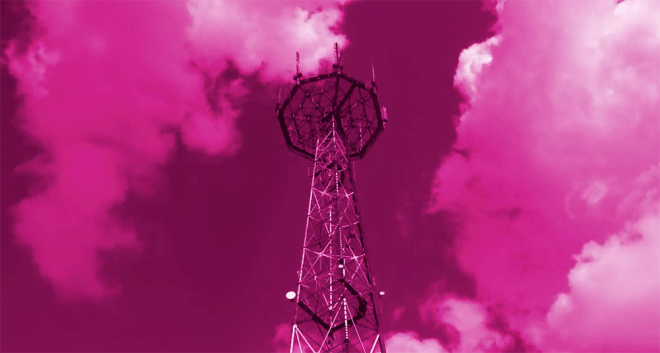 Lately, T-Mobile has steadily been rolling out more mid-band LTE capacity every couple of weeks or so, and today another round of upgrades has been confirmed.
T-Mobile CTO Neville Ray today revealed that T-Mo has upgraded hundreds of cell sites with more mid-band LTE capacity in the past two weeks. These upgrades include both PCS and AWS spectrum.
100s of sites were upgraded with more midband capacity in just the last two weeks and #WeWontStop! This is why we've had the fastest LTE network for 4 years!! @TMobile @MetroPCS #Amped pic.twitter.com/Cns0l8KJYh

— Neville (@NevilleRay) August 22, 2018
Some of the markets included in this latest round of mid-band LTE capacity upgrades include Sacramento, CA; Chicago, IL; Ashland, KY; and Fort Myers, FL. As usual, you can find the full list of cities and towns that've been upgraded below.
Sacramento, CA
West Sacramento, CA
Elk Grove, CA
Richmond, CA
El Sobrante, CA
Pleasant Hill, CA
Selma, CA
Lancaster, CA
Mojave, CA
Lompoc, CA
Carpinteria, CA
Corona, CA
Huntington Beach, CA
Riverside, CA
Adelanto, CA
San Diego, CA
National City, CA
Alhambra, CA
Granada Hills, CA
Gardena, CA
Grand Junction, CO
Bridgeport, CT
Cape Coral, FL
Fort Myers, FL
North Fort Myers, FL
Wesley Chapel, FL
Palm Beach Gardens, FL
West Palm Beach, FL
Marathon, FL
Tallahassee, FL
Saint Johns, FL
Jacksonville, FL
Columbus, GA
Atlanta, GA
Honolulu, HI
Laie, HI
Boise, ID
Woodhull, IL
Kewanee, IL
Galva, IL
Silvis, IL
Port Byron, IL
Moline, IL
Milan, IL
Geneseo, IL
Fulton, IL
East Moline, IL
Cordova, IL
Colona, IL
Coal Valley, IL
Carbon Cliff, IL
Cambridge, IL
Annawan, IL
Rock Island, IL
Chicago, IL
Spring Grove, IL
Des Plaines, IL
Deerfield, IL
Indianapolis, IN
Anderson, IN
Davenport, IA
Wilton, IA
Walcott, IA
Long Grove, IA
Le Claire, IA
Eldridge, IA
Dixon, IA
De Witt, IA
Clinton, IA
Camanche, IA
Blue Grass, IA
Bettendorf, IA
Wyoming, IA
Maquoketa, IA
Bellevue, IA
Des Moines, IA
Norwalk, IA
Ames, IA
Greenup, KY
Ashland, KY
Gonzales, LA
Raceland, LA
Gray, LA
Rosedale, MD
Nottingham, MD
Baltimore, MD
Owings Mills, MD
District Heights, MD
Laurel, MD
Quincy, MA
Detroit, MI
Minneapolis, MN
Hattiesburg, MS
Kansas City, MO
Cascase, MT
Tonopah, NV
Hillsborough, NJ
Eatontown, NJ
Palisades Park, NJ
Fair Lawn, NJ
Jersey City, NJ
Newark, NJ
Kearny, NJ
East Orange, NJ
Las Cruces, NM
Hyde Park, NY
Williston Park, NY
Valley Stream, NY
Brooklyn, NY
Bronx, NY
New York, NY
Asheville, NC
Durham, NC
Cincinnati, OH
Lawton, OK
Sheridan, OR
Portland, OR
Hillsboro, OR
San Juan, PR
Sturgis, SD
El Paso, TX
Odessa, TX
Childress, TX
Austin, TX
San Antonio, TX
Center Point, TX
Pearland, TX
Houston, TX
Woodway, TX
Bedford, TX
Paris, TX
Plano, TX
Prince George, VA
Yorktown, VA
Hampton, VA
Poquoson, VA
Virginia Beach, VA
Suffolk, VA
Chesapeake, VA
Carrollton, VA
Richmond, VA
Henrico, VA
Williamsburg, VA
Midlothian, VA
Glen Allen, VA
Roseland, VA
Winchester, VA
Vienna, VA
Sterling, VA
Vancouver, WA
Ravensdale, WA
Moundsville, WV
Charleston, WV
Mosinee, WI
Source: Neville Ray (Twitter)