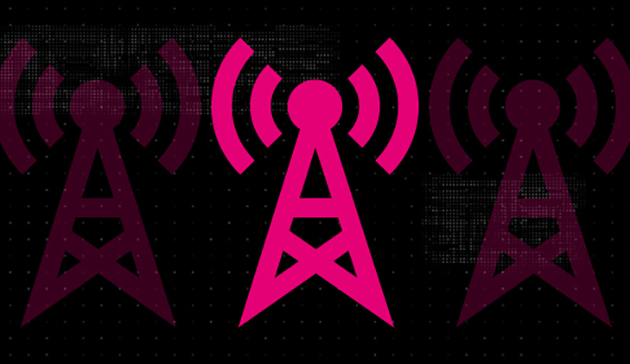 Another round of mid-band LTE upgrades has been completed.
T-Mobile CTO Neville Ray today confirmed that T-Mo has upgraded more cell sites with additional mid-band LTE capacity over the past two weeks. As with previous mid-band LTE upgrades, this latest batch includes both PCS and AWS spectrum.
100s of sites were upgraded with more midband capacity in just the last two weeks and #WeWontStop! This is why we've had the fastest LTE network for 4 years!! @TMobile @MetroPCS #Amped pic.twitter.com/x57pdchfkM

— Neville (@NevilleRay) August 8, 2018
Some of the cities included in this latest round of mid-band LTE upgrades include Beaverton, OR; Saint Joseph, MN; Atlanta, GA; and New York, NY. As usual, I've complied the full list of upgraded markets, which you can find below.
Was your town included in T-Mobile's latest batch of mid-band LTE upgrades?
Huntsville, AL
Phoenix, AZ
San Jose, CA
Fairfield, CA
Benicia, CA
San Mateo, CA
San Francisco, CA
Sunnyvale, CA
Tehachapi, CA
Bakersfield, CA
Earlimart, CA
Santa Ana, CA
Costa Mesa, CA
Irvine, CA
Riverside, CA
San Diego, CA
La Jolla, CA
Chula Vista, CA
La Puente, CA
Chino Hills, CA
Lakewood, CA
Lawndale, CA
Los Angeles, CA
Plantsville, CT
Cromwell, CT
Clinton, CT
Brooksville, FL
Ponce de Leon, FL
Quincy, FL
Jacksonville, FL
Augusta, GA
Atlanta, GA
Forest Park, GA
Austell, GA
Mableton, GA
Marietta, GA
Lithonia, GA
Snellville, GA
Wailuku, HI
Laie, HI
Boise, ID
Des Plaines, IL
Deerfield, IL
Indianapolis, IN
Plainfield, IN
Lone Tree, IA
Cedar Rapids, IA
West Branch, IA
Wellman, IA
Vinton, IA
Van Horne, IA
Toddville, IA
Swisher, IA
Springville, IA
Shellsburg, IA
Robins, IA
Riverside, IA
Palo, IA
Oxford, IA
North Liberty, IA
Mount Vernon, IA
Martelle, IA
Marion, IA
Coralville, IA
Iowa City, IA
Homestead, IA
Hills, IA
Hiawatha, IA
Ely, IA
Prairieburg, IA
Central City, IA
Center Point, IA
Atkins, IA
Alburnett, IA
Olive Hill, KY
Cockeysville, MD
Rockville, MD
Chevy Chase, MD
Boston, MA
Lansing, MI
Detroit, MI
Saint Joseph, MN
Kalispell, MT
Lincoln, NE
Sparks, NV
Las Vegas, NV
Sunland Park, NM
Schenectady, NY
Albany, NY
Port Jefferson Station, NY
Williston Park, NY
Brooklyn, NY
New York, NY
Durham, NC
Lawton, OK
Eugene, OR
Beaverton, OR
Norristown, PA
Columbia, PA
Cleveland, TN
Antioch, TN
El Paso, TX
Cedar Creek, TX
San Antonio, TX
Webster, TX
Montgomery, TX
Houston, TX
Bedford, TX
Elkhart, TX
Paris, TX
Anna, TX
Dallas, TX
Williamsburg, VA
Mechanicsville, VA
Sterling, VA
Moses Lake, WA
Wallback, WV
Wheeling, WV
Wabeno, WI
Source: Neville Ray (Twitter)