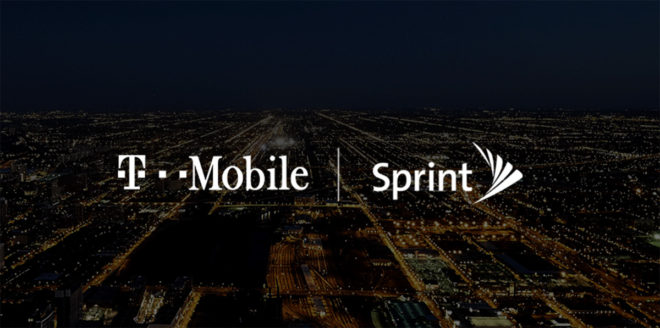 The U.S. Department of Justice is speaking to smaller wireless operators in the U.S. about the merger of T-Mobile and Sprint.
According to a report from Reuters, the Justice Department is talking with multiple MVNOs that buy access to major carriers' networks and asking them their opinions on the T-Mobile-Sprint merger. David Glickman, CEO at Ultra Mobile and Mint Mobile, confirmed that the DoJ asked to talk to him about the merger but wasn't given any other details.
Peter Adderton, founder and former CEO of Boost Mobile, said he was "encouraged" to learn that the Justice Department is asking smaller operators about their opinions on the T-Mobile-Sprint merger. Adderton previously said that if the merger is approved, T-Mobile should spin off Boost Mobile or MetroPCS. If it doesn't, Adderton explained, it would give the new T-Mobile "the effect of being a monopoly or extreme dominance in the category."
Some people have raised concerns that the T-Mobile and Sprint merger could cause problems for both smaller operators and their customers. "This level of market domination virtually always leads to rising prices, more onerous terms and conditions and lower service quality," Adderton previously said of a combined T-Mobile-Sprint and the large share of the prepaid market that it would hold.
T-Mobile and Sprint's merger needs regulatory approval before it can actually happen, and so it makes sense that the DoJ would be speaking with smaller operators for their opinions on the deal. Many smaller wireless providers use T-Mobile and Sprint's networks for their service.
Source: Reuters