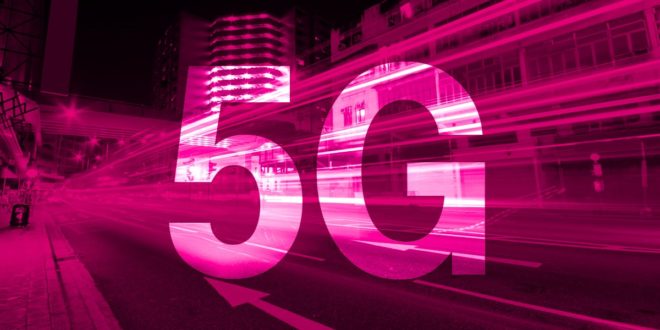 T-Mobile is continuing its effort to roll out a 5G network by reaching a new milestone in partnership with Nokia.
T-Mobile says that it's completed the nation's first bi-directional over the air 5G data dession on a 3GPP-compliant 5G New Radio (NR) system. The test was conducted in T-Mobile's lab in Bellevue, WA.
When it comes to the equipment used, T-Mo utilized the Nokia AirScale baseband and radio, AirFrame server, and AirScale Cloud RAN with 5G NR 3GPP-compliant software. Also of note is that the test was conducted in the 28GHz band.
Here's what T-Mobile CTO Neville Ray had to say about the completion of this test:
"This test is a big step forward in building REAL 5G that will work on actual smartphones. We're excited to continue our work with Nokia to move the future of wireless forward and bring 5G to customers!"
And here's Marc Rouanne, president of Nokia's Mobile Networks division:
"This successful 3GPP compliant over-the-air data transmission represents an important step for T-Mobile and the commercialization of 5G. By building on the tests Nokia has previously conducted with T-Mobile, T-Mobile is well on its way to 5G commercial deployment."
T-Mobile is aggressive in its desire to get a 5G wireless network built out, having said that it plans to begin deploying 5G coverage in 30 cities in 2018. Those cities include New York City, Los Angeles, Dallas, and Las Vegas. And while you'll have to wait until 2019 before you can buy a phone that can actually use that 5G network, it's still exciting to hear T-Mobile reaching milestones in its 5G testing and getting closer to deploying its 5G coverage in the wild.
Source: T-Mobile