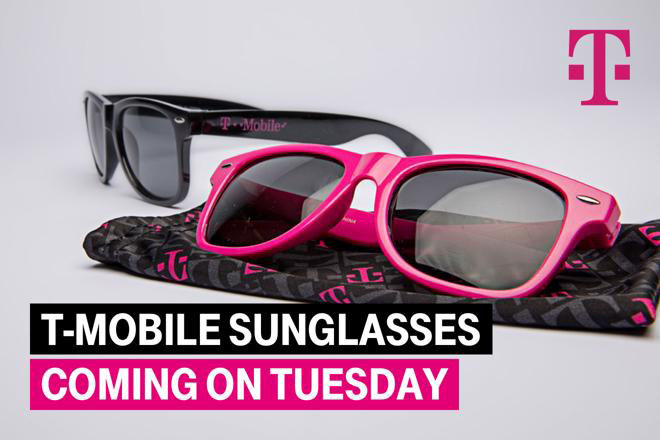 The gifts for next week's T-Mobile Tuesday have been revealed, and they include another T-Mo-branded accessory.
On June 19th, T-Mobile customers can score a free pair of T-Mo sunglasses, just in time for summer. The image shared by T-Mobile shows both black and magenta-colored pairs with "T-Mobile" printed on the side.
Also coming next week is a $2 promo card for ice cream from Baskin-Robbins, savings on gas at Shell, and 20 free 4×6 photo prints plus free shipping from Snapfish. And like every other Tuesday in June, T-Mobile customers can get a $2 SD movie rental from Vudu next week, too.
There will not be any prizes next week.
Source: T-Mobile Tuesdays